Moving from the Public Sector Network (PSN) to the cloud is not without its difficulties, with many public sector bodies seeking solutions to reduce costs, while increasing efficiency and security.
In this post, Justin Day, CEO and co-founder of Cloud Gateway explores this transition to the cloud for both service users and service providers.
Secure transition to cloud based services

In 2017, the Government recognised that significant technological advancements had meant that the PSN was no longer the most appropriate or cost effective option for providing connectivity between public sector organisations, services and users. There is a desire to ultimately move workloads across the Internet and make better use of cloud technologies to reduce costs and support the digital first agenda. This stance was first communicated in January 2017 by James Stewart, who at that time was Director of Technical Architecture & Head of Technology at GDS, in his blog post "The Internet is OK". It has subsequently been corroborated by statements and activities coordinated by both GDS and the Technology and Digital Leaders Network (TDLN).

The Cabinet Office's desired end-goal is to remove the physical PSN due to the rising cost of managing and administering it. They are also seeking to transform how services are delivered in line with the Government Transformation Strategy. There are ever increasing gaps forming between Government organisations and the industry trend towards 'everything cloud' and on-demand service consumption. Transitioning to cloud based services will take time given the number of connected consumers and service providers. During this transition, there is a need to be able to communicate between the old world and the new.

Broadly speaking, there are two primary groups affected by the closure of the PSN:

The service consumer

As a government consumer of the PSN or PSN Services, you need continued, secure access to all of those services throughout your transition to a non PSN environment. You also need the flexibility to consume new services, some of which may need access back into the PSN.

The service provider

As a service provider to consumers on the PSN or potentially providing one or more PSN services, you need to be able to continue to provide those services whilst migrating to a more sustainable or alternative platform to PSN, typically public cloud. Your customers need the flexibility of continued access whilst you migrate to other services both inside and outside of the PSN.

Get access to current and future cloud services during the PSN closedown

All organisations, whether in the public or private sector, need to be more agile, competitive and cost conscious, but still remain relevant. They need to be able to flex as the globalisation of services continues at pace. This utilitarian approach to enterprise service consumption, long established in the consumer market, is driving and changing the competitive landscape. The stated Government objective of 'cloud first' provides UK Government agencies and partners with a clear directive for innovation of their organisation and services - but where do these departments and agencies begin?

The challenge of transitioning services from the PSN to cloud requires a flexible and secure solution that provides governance, control and visibility. In the majority of instances, this means a connectivity platform that connects seamlessly to multiple cloud service providers as well as the PSN, without compromising on security, introducing unnecessary costs or causing disruption to users.

Cloud Gateway's award-winning hybrid cloud connectivity platform, PRISM, is Public Services Network (PSN) accredited. The platform provides access to current and future cloud services for service providers and consumers, whilst preserving the backbone pan-Government PSN connectivity during the Future Networks for Government (FN4G) programme (PSN closedown).

PRISM provides you with a cost effective and future-proof transition path, which allows you to transform at a pace that suits your organisation's needs, whether you're a service provider or consumer.

The platform is listed on both G-Cloud and DOS frameworks with Crown Commercial Services.
Cloud Gateway will be presenting alongside Equinix at the Government ICT Virtual Summit on 21st January 2021. To register your place and view all sessions on demand, click here.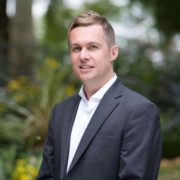 Justin Day
Justin Day is the CEO and co-founder of Cloud Gateway. He has 20 years experience in networking and security and has extensive knowledge of cloud computing. Previously, Justin has worked for major corporations including Aviva and Vodafone where he was responsible for their IT network infrastructures. Throughout his career, Justin has led the delivery of complex IT programmes and assisted in overhauling network architectures to streamline existing infrastructures that assist businesses in making significant cost savings. He has worked in both the private and public sectors, spanning the technology, telecommunications, finance and insurance industries.