A recent study found that 70% of public service executives see migration to cloud as key to transforming core models and systems in the next three years.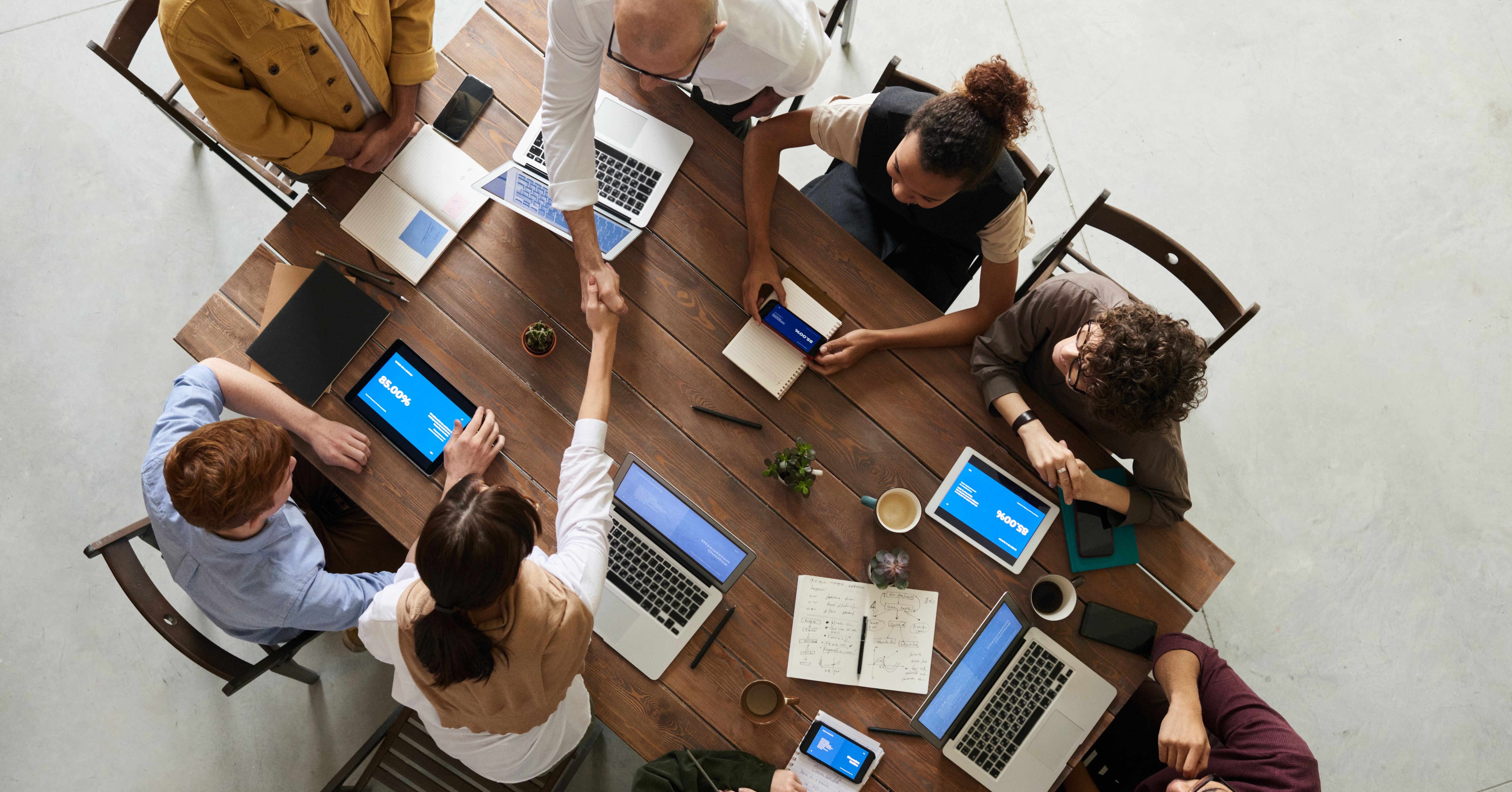 Here, we'll discuss why more public sector organisations are moving to the cloud and the benefits it can offer. The sections covered include:
Why Is the Public Sector Moving Towards the Cloud?
Digitising services helps public sector organisations meet citizen expectations and moving towards the cloud is one of the most effective ways to do this.

More consumers are turning to digital and it's predicted that this trend is here to stay. The private sector has raised the bar regarding the digital experience and people expect the public sector to do the same.

By moving to the cloud, organisations can offer a more streamlined service. Consumers no longer have to navigate between different websites or print off documents and sign them.

Ultimately, this allows organisations to build more trust — something which is essential to service delivery in the public sector.

On the other side of the coin, you have your employees. The pandemic has completely changed the way people work. They no longer expect to have to go into the office five days a week.

Instead, they want autonomy, something which the cloud can offer in abundance to ensure you continue hiring the best staff to help you meet your goals.
What Are the Benefits of the Cloud for the Public Sector?
The adoption of cloud computing can offer many different benefits to public sector organisations. Some of these include:
Increased Security

There's a lack of trust from citizens when it comes to data protection in the public sector. This is since many organisations still use legacy systems that only provide a certain level of security.

Cloud solutions offer a much higher level of security to manage data. As more organisations embrace remote working, it's essential to find a solution that provides optimum protection.

Cloud computing provides the facility to recover lost data and information quickly and effectively. With data stored in secure data centres, it can be rapidly restored and businesses can resume without the severe impacts accompanying on-premise installation issues.
Lower Maintenance Costs

Legacy systems can end up costing organisations vast sums of money each year. They're unreliable, expensive to run and can cause many internal frustrations.

By moving your operation over to the cloud, there's no need to maintain a server. This reduces energy costs from running the server, expenses incurred to repair any breakages and costs associated with new hardware.
Empower Your Workforce

The cloud provides the opportunity for remote collaboration. Teams can work on impactful projects from any given location and quickly adapt to new citizen demands.

The cloud also gives them more flexibility over their work schedule. For instance, not all data needs to be locked down on a private cloud — only the sensitive parts and require greater security measures.

The remaining workloads can be hosted on the public cloud or on-site, freeing up more resources in your private cloud infrastructure.
More Data, Better Decisions

Data breeds better decision making and the cloud can store large quantities. By having a single source of truth, your employees will feel more confident making business-critical decisions that can impact your organisation. Quickly remove data silos and ensure your data remains clean, consistent and up-to-date.
How to Move to the Cloud Safely
Your cloud strategy and policies must be clear to progress with the implementation of cloud technologies. Otherwise, this can also hinder adoption. Well-thought-out security policies, security awareness programmes and access control procedures are essential.

It's also important to consider the cost and affordability of the cloud. While the initial investment can be expensive, the cloud can save organisations extensive amounts of money in the long run.

This means you should spend some time looking at the different solutions and providers. The market is quickly becoming saturated as we move towards a digital world. Be sure to work with a provider you can trust and a solution that's tried and tested.

You can find out more about how to move the cloud safely here.
Are You Looking to Learn More About ICT Functions and Explore Cutting Edge Solutions?

The 8th Annual Digital Government Conference is the perfect place to do that. Find out more about the event and why you should attend on the 18th May 2022 via the button below.
Piers Kelly
Experienced Marketing Manager with a demonstrated history of working in the events services industry. Enjoys writing on Cyber Security, Emerging Tech & Digital Transformation. Marketing professional with a Bachelor of Arts (BA) in Politics and Economics from Newcastle University.