Innovation is sometimes seen as a buzzword. It's thrown around without a proper understanding or a tangible plan of implementation. Countless times we see this in the private sector, but it's also become a choice phrase for the public sector. Many government organisations develop lofty goals regarding innovation without truly understanding the context of the word within the public sector and end up underdelivering.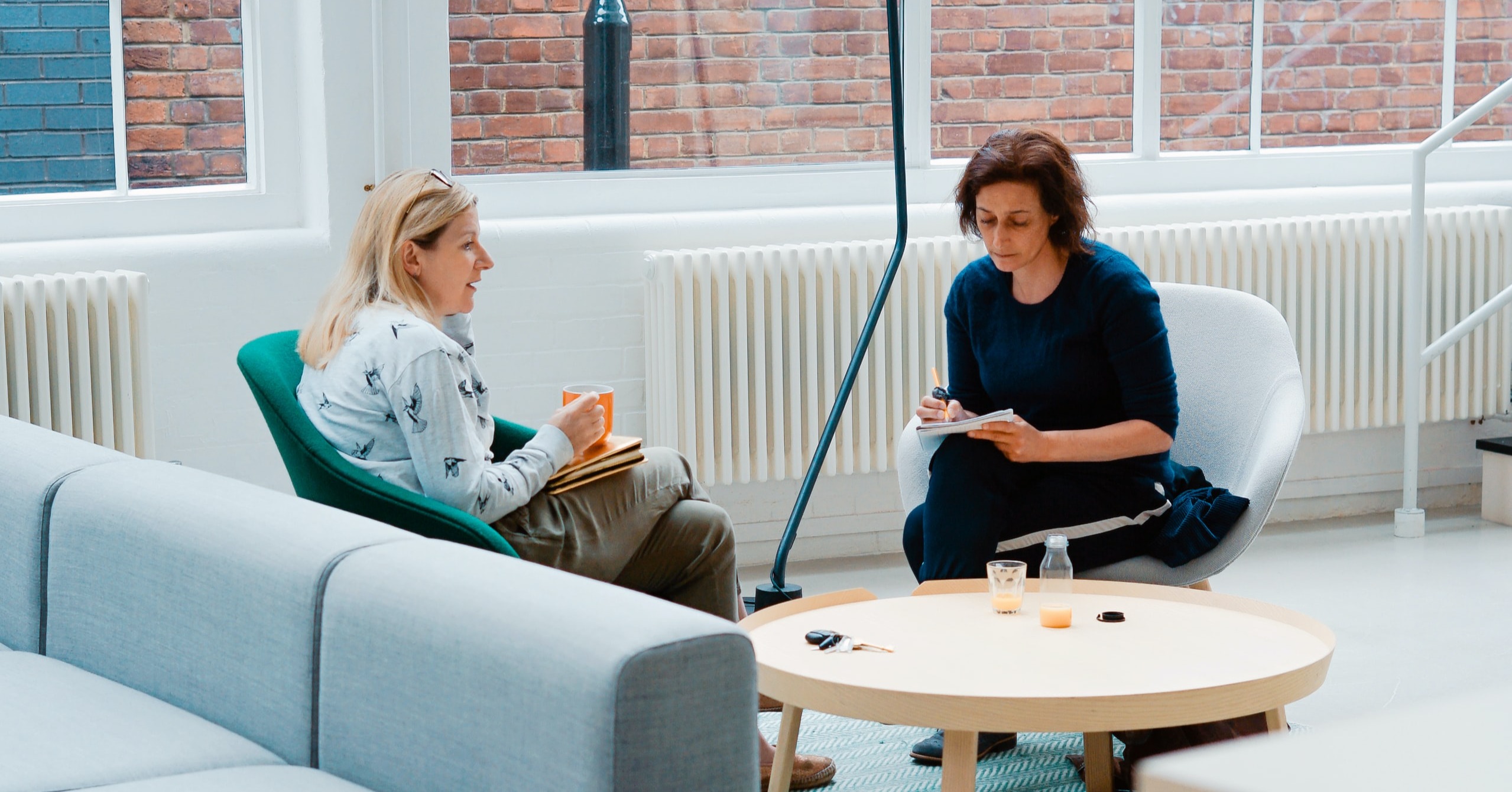 So what does innovation look like in the public sector today? How can senior leadership teams foster a culture of innovation? Is it possible to create innovative leaders? In this blog, we'll provide answers to these questions.
The Current Climate
For the public sector, innovation is now an expectation. Sticking with the same processes or technology is no longer seen as advantageous or worthwhile. If the UK Government is looking to Build Back Better to reclaim economic health following the COVID-19 pandemic, it needs to ensure leadership teams across the board practise innovation.
Whether it's an ageing population, climate change, technology growth or advances in health and social care, the public sector is uniquely positioned to innovate to capture better living conditions and economic outlooks for the entire country.
The changes, alongside global events such as the UK's withdrawal from the EU, are proving to be big influencers for the public sector and how it operates. While these are challenges, they also present the opportunity to advance public services. Right now, for example, public services are utilising innovation to deliver better responses to the COVID-19 pandemic.
In the Government Technology Innovation Strategy, it gives examples of how new technology is being used:
The Department for International Development is using Artificial Intelligence (AI) and satellite technology to provide better population estimates. This can help to improve the planning and delivery of aid operations and vaccination projects.
On the other hand, if the public sector doesn't innovate in the face of these challenges, it'll face major risks. Capturing innovation within public sector teams means directly confronting and understanding the current climate for public services.
So what's changing?
Building a Green Economy
Across the UK, 74% of councils have declared a climate emergency, with many operating within a 2030 target for hitting net-zero carbon emissions. This move has also been mirrored by the UK Government, who outline in their Build Back Better report the focus on ensuring sustainability will be at the heart of public sector work:
Future policies will set a clear direction for millions of people and businesses, shifting incentives to favour low carbon technologies and tackling barriers to action. Moving decisively in areas of comparative advantage could generate new future-proofed jobs and export opportunities and establish the UK as a global leader across the low-carbon economy.
This is supported by the move towards generating social value within commercial activities, with social value a key factor within public sector procurement. This includes sustainability and ensuring communities are protected against the effects of climate change.
This means future innovation must contain considerations for sustainability if it's to be acted on.
Automation
Budgetary restrictions affect the capacity capabilities of any organisation and the public sector is no different. Now, to support stretched teams, automation is being onboarded.
To support public sector organisations, the government launched the Automation Marketplace DPS (Dynamic Purchasing System) to help the public sector find intelligent automation services and solutions.
Overall, this is helping to accelerate adoption rates for automation across the public sector to capture enhancements to both productivity and efficiency.
It comes in part with the public sector's move towards onboarding new technology to upscale the outcomes for both staff and the citizenry, a trend that will similarly continue.
Flexible and Remote Working
The COVID-19 pandemic forced a large amount of the public sector workforce to begin working from home. This has meant an unexpected investment in digital infrastructure and third-party services, meaning budgets (IT budgets in particular) will find they may be restricted within the coming years as they continue to adapt to current circumstances.
After the pandemic, there's a large possibility of welcoming a hybrid, flexible working model, meaning the public sector will utilise employees based both at home and in the office.
Senior leadership teams need to plan for how to accurately manage flexible teams. This may mean getting to grips with collaborative technology, cybersecurity updates and IT asset tracking will become the norm.
A DVLA Case Study
A good example of innovation in the public sector is from the Driver and Vehicle Licensing Agency (DVLA) in its adoption of new technology, such as virtual reality and voice computing. Its use of the Alexa voice assistant has been used over 45,000 times since its launch in 2017.
According to the Government Technology Innovation Strategy report, the DVLA is succeeding because it focuses on developing 'in-house tech talent' through apprenticeships and courses.
You can find out more about this in our blog here.
Challenges for Leaders
The aforementioned trends will directly influence this focus on creating innovative leadership or generally fostering a culture of innovation within the public sector. It will also be met with several challenges which innovation will be required to solve.
Building Trust
Trust is a key factor in delivering effective public services. This isn't something that only applies in the UK. In fact, in 2018, the OECD and Edelman discovered the levels of trust in government from people living in OECD countries was at 45%.
Now, after the coronavirus pandemic, government trust is down eight points according to studies by Edelman. Without trust, there's no engagement in public policy meaning projects are bound to fail.
For everyday people who have good quality services provided by private enterprise at their fingertips, expectations from public services are high. They want seamless, easily accessible services that accurately provide what they need. Citizens expect public services to be open to communication and collaboration. It's up to leadership teams to develop how this can be captured.
To find out more about developing collaboration within the public sector, watch our on-demand session with Alexander Holt, Head of Emerging Opportunities and Partnerships at the Scottish Government.
A good thing to remember about public services is policy shouldn't be developed in isolation. Similarly, services shouldn't be focused on bureaucracy but offered in a way that's genuinely helpful to people. Leadership needs to involve innovation to build trust that has been at low levels for several years.
Maintaining the Pace of Innovation as Standard
Solutions to problems we face now won't come from the mindsets, processes and traditions that allowed those problems to occur. Solving a problem such as climate change will never happen with traditional thinking.
It's about capturing both incremental improvements and big picture ideas brought about by innovating how the public sector operates on the surface level and infrastructure.
With technology developments, public expectations, international politics and changes to the economy, public sector leaders will have to ensure they plan with these in mind. This means public services can go from being responsive to being proactive.
Onboarding Innovation
On top of these challenges, public sector organisations are also under pressure to hire innovative talent and maintain an upskilled workforce. Fostering innovation is a mix of these, but it also means creating the circumstances in which innovation is allowed and can grow. It's cyclical - cultivating an environment of innovation will attract innovators and improve the environment.
People are at the heart of innovation and the public sector can find itself in a chicken-and-egg situation when it comes to attracting the best, most innovative talent.
Innovators want to work in organisations where they have the opportunity to be creative and innovative. If public sector organisations don't cultivate a work environment where innovators can flourish, they'll fail to attract people motivated to develop original, inventive solutions.
By investing in innovation and creating an innovative culture, the public service can attract – and retain – the best people, even in a competitive labour market.
Government and public services across the globe are recognising these factors and taking notice of the need to innovate. In Ireland, "Innovating for our future" is a central pillar of Our Public Service 2020, the overall strategy for the public service to 2020 and beyond. Strides are already being taken across the public service to implement that vision, in particular, to promote a culture of innovation in the public service.
What are the next steps for those fostering a culture of innovation in the public sector with all of these challenges?
The Next Steps for Harnessing Innovation in Government
Senior leadership teams can make the most of their focus on creating innovation by utilising the following practices.
Centre Policies and Practices On the User
When implementing either new technology for public sector professionals or new policies for local communities, focus on the needs of the person who'll make use of it. Any new implementation should be built and launched from the perspective of the user.
Any change must be brought about by asking, "Is this missing out on the perspective of those who it's meant to serve?" At this year's Digital Government Virtual Summit, Rosalie Marshall, DDaT Lead at the Home Office stated "A focus on the user will ensure a valuable outcome", a quote worth remembering.
Share the Keys for Success
If there are successes, why did they happen? It isn't worth simply celebrating success. Each one needs to be analysed to discover anything that can be replicated in the future. So don't simply spotlight success; spotlight the reasons for it and share those reasons within the relevant channels.
Strike a Balance Between Hopes and Outcomes
Focusing too much on the intangible leaves communities feeling underwhelmed by actual accomplishments. On the other hand, focusing too much on outcomes can give off the idea that innovation isn't needed if the outcomes are positive. To enable innovation while also focusing on accomplishments requires the right balance of attention.
This also creates the right circumstances for not simply sticking to the same practices throughout their tenure in the public sector. Innovation means trying new things, which requires a realistic focus on both hope and real outcomes. Additionally, there should also be a focus on the outcome that is trying to be achieved, rather than the current output, so that those involved never lose track of securing innovation within specific projects.
Listen to Experts
Just like we get medical advice from doctors, we must also be willing to gain insight from experts in other fields. Through networking, knowledge sharing and communication, we can develop cross-field or cross-industry partnerships that bring together innovation and new perspectives, so best practices for the public sector can consistently be formulated.
Overall, fostering a culture and community of innovation in government and the wider public sector relies on several things:
An understanding of modern events, trends and public expectations.
The onboarding of new technologies and working techniques within the public sector.
An emphasis on building trust and creating a transparent public sector environment that champions knowledge sharing as standard.
Creating new policies from the perspective of users.
Create the opportunity to upskill as a standard practice.
Be realistic and honest about hopes, accomplishments and failures.
To explore more about what public sector professionals can learn and onboard to foster innovation in the public sector, join us on October 12th for GovTech 2021, a virtual summit dedicated to implementing emerging technologies in the public sector.
GovTech 2021
At GovTech 2021, our delegates will define a new generation of technology for the public sector, from insights on artificial intelligence and data use to emerging technologies and how all of this can be used to better upskill staff and provide for local communities.
To find out more about this event or register your interest, click below.
Piers Kelly
Experienced Marketing Manager with a demonstrated history of working in the events services industry. Enjoys writing on Cyber Security, Emerging Tech & Digital Transformation. Marketing professional with a Bachelor of Arts (BA) in Politics and Economics from Newcastle University.