Ahead of UKCloud's seminar session at the Digital Government Virtual Summit, we sat down (virtually) with Simon Hansford, Chief Executive Officer, UKCloud to delve deeper into cloud adoption for the public sector and the importance of social value.
Public Sector organisations are under pressure to utilise new, innovative technologies that improve the digital services they provide to UK citizens. How can the cloud help achieve this?

Cloud is an enabler, and it can effectively become the foundation for which all other public sector innovation is then built upon.
It provides a flexible, scalable environment where public sector organisations can work and experiment with new tools that can help them to unlock more value from citizen data which, in turn, enhances the services provided.
The benefit of the cloud has perhaps never been quite as apparent as it has been over the last 12 months. It has enabled us to move quickly from office-based workforces to largely remote ones, with its flexibility allowing access into networks and facilitating the decentralising of workforces. Then if you look more granular at how it's been used in specific sectors like healthcare and defence, the use of cloud has been a constant in our response to the pandemic.
There is still some way to go though, with various blockers – often centred around security or perceived cost – putting the brakes on complete adoption, but this is why education from partners is key.
Thanks for explaining some of the benefits of cloud adoption, but what are the risks of doing nothing?
Legacy IT has served us well, but we've simply outgrown it and it's now a restriction on the public sector. It costs a lot to run and maintain, doesn't allow for quick scalability or collaboration, presents a cyber risk if platforms aren't consistently patched or updated with the latest security, alongside many other disadvantages. These all combine to negatively impact citizen experience.
Now is the time for organisations to introduce cloud to operations, and all the while they don't there is a growing risk that employees may do it without the authorisation of IT teams, which is referred to as 'shadow IT'.
Public sector workers want to provide citizens with better services, but they are often limited by the digital tools they have at their disposable – with legacy solutions often slow and cumbersome. Employees use cloud in every other aspect of their lives, which exacerbates the situation. They can see how using a consumer messaging service can enable them to collaborate more quickly, for instance. So, they begin using them for work. They're not acting maliciously, they just want to provide a better service, but there's no thought for security.
That's then a huge risk as IT has no oversight into the data being shared or how the terms and conditions of such services impacts data ownership or access rights. Therefore, it's essential that employees are given the cloud environment and tools to do their jobs quickly and effectively, so they are less like to be tempted by the benefits of other tools outside of remit.
For public sector organisations, there is no one-size-fits-all approach when it comes to the cloud. What are the main types of cloud migration?
There is an undoubted desire from public sector organisations to adopt the cloud, with almost 9 in 10 stating they would migrate all their infrastructure to the cloud if the 'perfect' solution existed. However, there is no perfect, no one-size-fits-all cloud solution – rather different clouds to meet different needs.
The types of cloud deployments can be split into three. A public cloud is a cloud environment that is shared among lots of users. It provides high flexibility and scalability, with fewer maintenance costs, making it an excellent environment for expanding datasets.
A private cloud is dedicated to one organisation. This means they get the entire infrastructure dedicated to them which provides the utmost levels of separation and isolation from other workloads and customers. Environments are more customisable which boosts regulatory compliance, particularly if dealing with sensitive data.
While both setups have their benefits, the third option, a hybrid multi-cloud approach provides the best of both worlds, enabling organisations to use the most suitable environment for individual workloads. It's why agencies like the MoD uses a public and private cloud mixture for its operations.
Have you been able to identify any emerging trends in cloud adoption for 2021?
Following the immediate reaction to adopt cloud technologies in response to COVID, we're now seeing organisations take a more strategic cloud-native approach. Organisations are looking at how they can host more workloads completely in the cloud, ensuring that flexibility and agility which not only boosts resilience, but their ability to innovate too. It provides the perfect platform for innovative technology, like Artificial Intelligence, Robotic Process Automation and Machine Learning, so expect to see more examples of such advancements helping to deliver better public services.
Also, Social Value will play more of a role in cloud procurement. Having a better understanding of who you're partnering with and buying from to ensure you are having a positive impact on society will have a bigger influence over decisions.
What is Social Value and how does it impact the public sector?
Social Value has become a hot topic for the UK public sector and its suppliers so it's important that organisations understand what it means to them. Defined as "a tangible impact that creates a legacy for society" by Social Value Business, it requires organisations to be more accountable for their role in improving society, more so than passive CSR initiatives. Ultimately, it requires businesses to adopt a more choice-led philosophy, where every decision is scrutinised to understand its impact on society.
The reason Social Value has become so prominent in the public sector is because it is now mandated that businesses seeking to win government work must set out how they will also deliver on Government's social value priorities. This only came into force in January 2021, but it's a positive move for the sector – and the entire country – that businesses selling into the industry must be benefiting society.
It's great to see that UKCloud are the first technology firm in the UK to receive the Social Value Quality (SVQ) Mark award. How did you gain this Quality Mark?
Ever since the beginning, we've always been dedicated to doing the best for society and we've consistently understood the important role Social Value has on the UK economy. We're delighted to the be the first tech company to receive the Social Value Quality (SVQ) Mark, and its reflective of the positive impact we've had across a number of measures, from our carbon negative programme to digital upskilling and staff wellbeing. We also needed to show how we've made ethical decision-making in our own business and along our supply chain, so it's vital that our partners and ecosystem share our passion for doing good.
We hope that many other organisations – tech or otherwise – will follow in our footsteps to create a stronger society.
UKCloud will be presenting at Digital Government 2021 on 13th May. To meet with the UKCloud team, register your place here.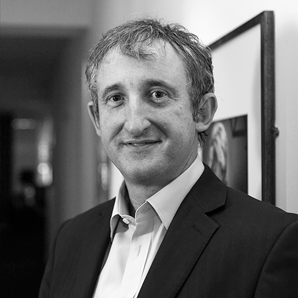 Simon Hansford
Simon is the CEO of UKCloud. As co-founder, Simon specified the strategy, design and build of the UKCloud platform. As CEO he now oversees the entire business, its operation and continual development. Prior to UKCloud he held numerous leadership and board positions within the hosting industry including co-founding one of the UK's leading Managed Service Providers.