DigiGov 2023, the highly anticipated 10th annual gathering of government officials, industry experts, and technology enthusiasts, took place yesterday (23rd May) with resounding success. Held at the prestigious QEII Centre in Central London, the event witnessed a remarkable turnout of over 720 onsite attendees, all eager to explore the latest advancements in digital transformation and its impact on the public sector. The conference provided a dynamic platform for networking, knowledge sharing, and thought-provoking discussions centred around the theme of leveraging digital transformations for efficient and citizen-centric governance.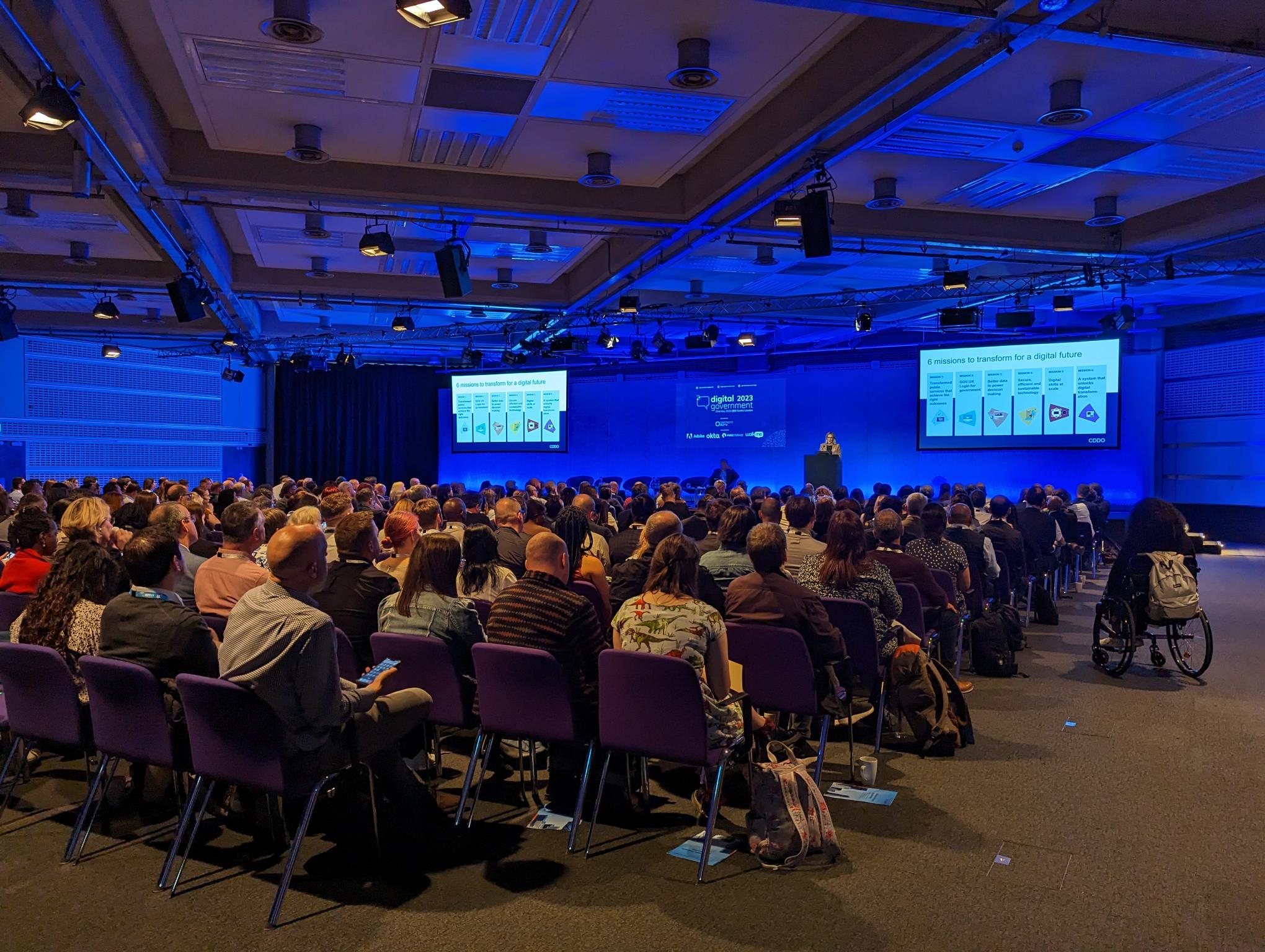 The agenda for the Digital Government Conference 2023 was designed to cover a wide range of pertinent topics and featured a diverse line-up of speakers, including distinguished professionals from government agencies, technology solution providers, and international experts, each bringing their unique perspectives and insights to the forefront.
The conference commenced with an engaging keynote address delivered by Megan Lee, Chief Executive of the Central Digital and Data Office (CDDO) on "The Digital Future - A New Era for Transformation Across Government". Megan's leadership combined with vast scope covering all things digital, data and technology, made her an ideal candidate to set the tone for an inspiring and informative day ahead.
Throughout the day, attendees had the opportunity to participate in interactive panel discussions, informative presentations, and engaging seminar sessions that explored various facets of digital government. Topics ranged from;
Renowned industry experts and government officials led these sessions, sharing best practices, case studies, and future visions of digital transformation in the public sector.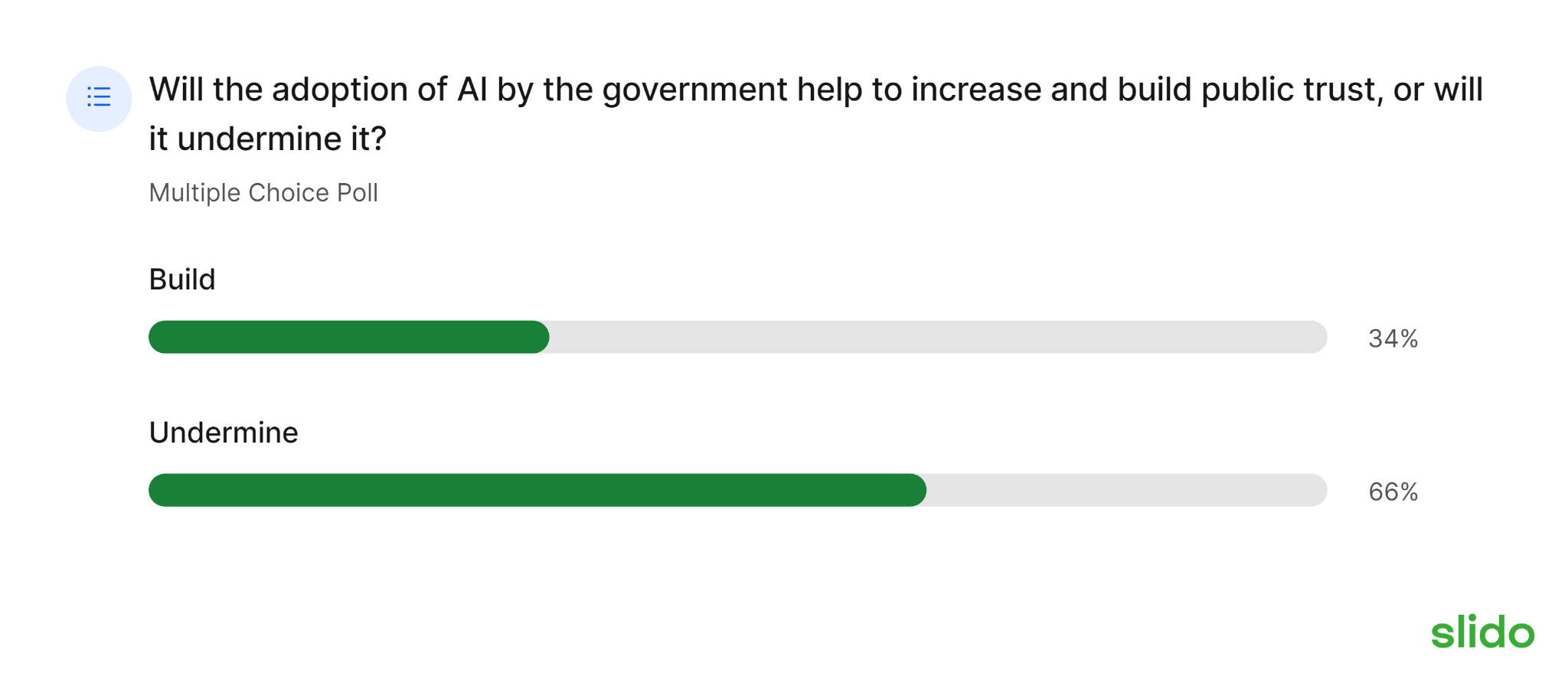 Additionally, the conference provided a platform for international government agencies from Egypt, South Australia, Lithuania, and Brazil to showcase their successful digital initiatives and innovative projects in our "Public Sector Innovation Lightning Talks". Attendees had the chance to unpick these in a "View from Around the World" session, led by Alexander Holt of the Scottish Government and featuring Georgos Papanastasiou of Service NSW, Australia; Kamila Gasinska of the Innovation Agency in Lithuania and Sarah Ilieva, Head of Digital Experience, Royal Botanic Gardens Kew. Sarah Illieva provided a fresh perspective on how digital skills are fundamental to unlocking the power of digital transformation to benefit everyone across society.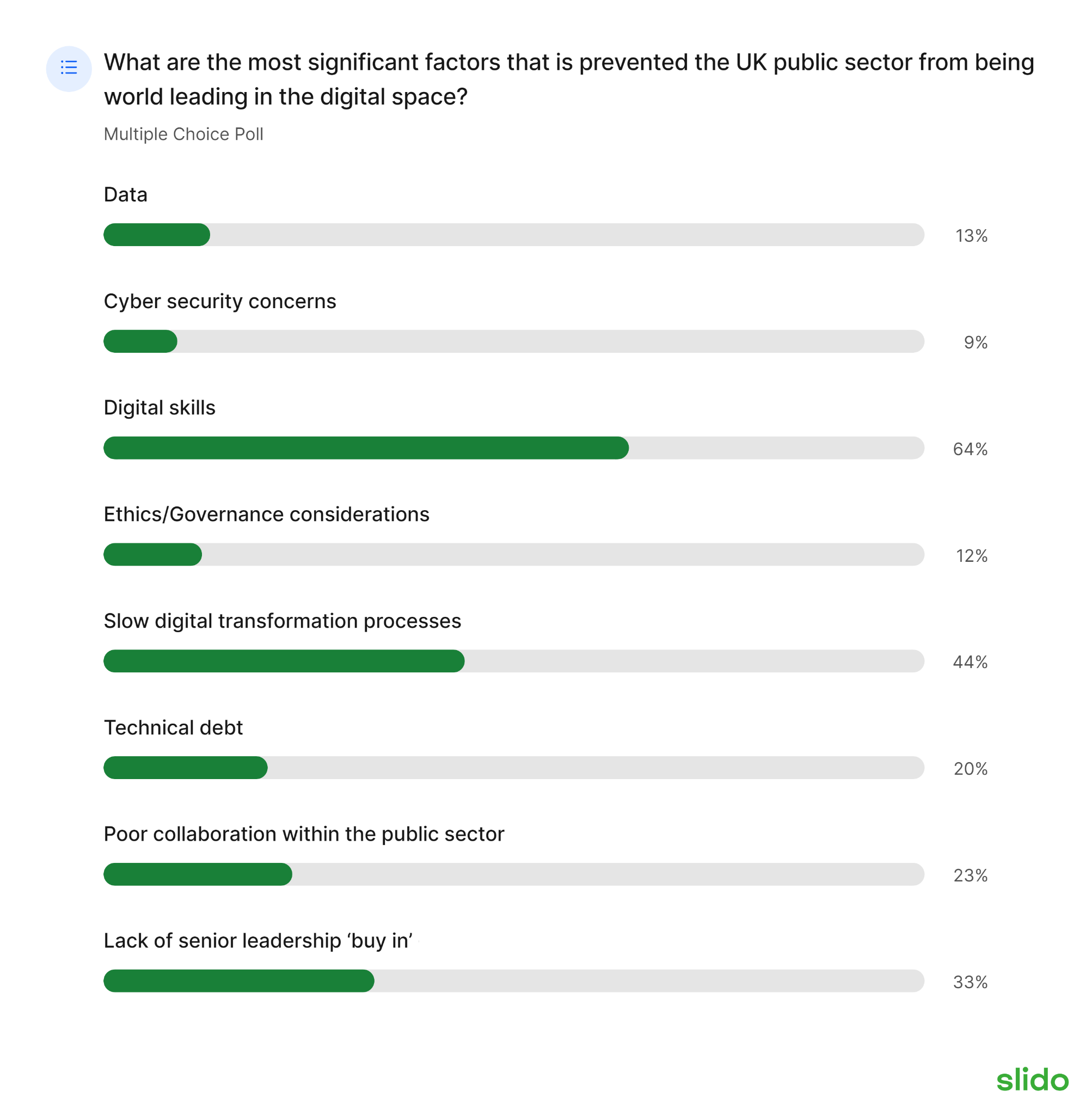 During the networking breaks, attendees had the chance to visit the exhibition area, where leading technology vendors and service providers demonstrated cutting-edge solutions tailored to meet the evolving needs of government organisations. From cloud computing and digital adoption to citizen engagement platforms and digital identity solutions, the exhibition hosted over 40 stands, highlighting the vast array of digital tools available to drive efficient governance in the public sector.
Networking played a pivotal role at the Digital Government Conference, fostering valuable connections among attendees. Participants engaged in fruitful conversations, exchanged ideas, and forged collaborations that will undoubtedly drive digital advancements in government organisations for months and years to come! The conference also facilitated meaningful interactions between government officials and technology suppliers, opening avenues for potential partnerships and future collaborations.
As the conference drew to a close, attendees left with a renewed sense of purpose and inspiration to leverage technology for the betterment of society. The Digital Government Conference 2023 served as a catalyst for driving transformation and collaboration within the public sector, fostering a shared vision of efficient, citizen-centric governance in the digital era.
Overall, the event was a resounding success, leaving participants eagerly anticipating next year's DigiGov Expo in May 2024. With its insightful sessions, vibrant networking opportunities, and focus on leveraging technology for the public good, the conference truly embodied the spirit of digital transformation in government and was a real celebration of the digital, data and technology community.
Stay tuned to hear updates on the DigiGov Expo 2024 by subscribing to the GovNet Tech Community below and following us on Twitter and Linkedin!
Piers Kelly
Experienced Marketing Manager with a demonstrated history of working in the events services industry. Enjoys writing on Cyber Security, Emerging Tech & Digital Transformation. Marketing professional with a Bachelor of Arts (BA) in Politics and Economics from Newcastle University.