The National Digital Twin Programme (NDTP) is a project that was launched by the HM Treasury in July 2018 with a goal to build high-quality, secure data to collectively improve how our national infrastructure is built.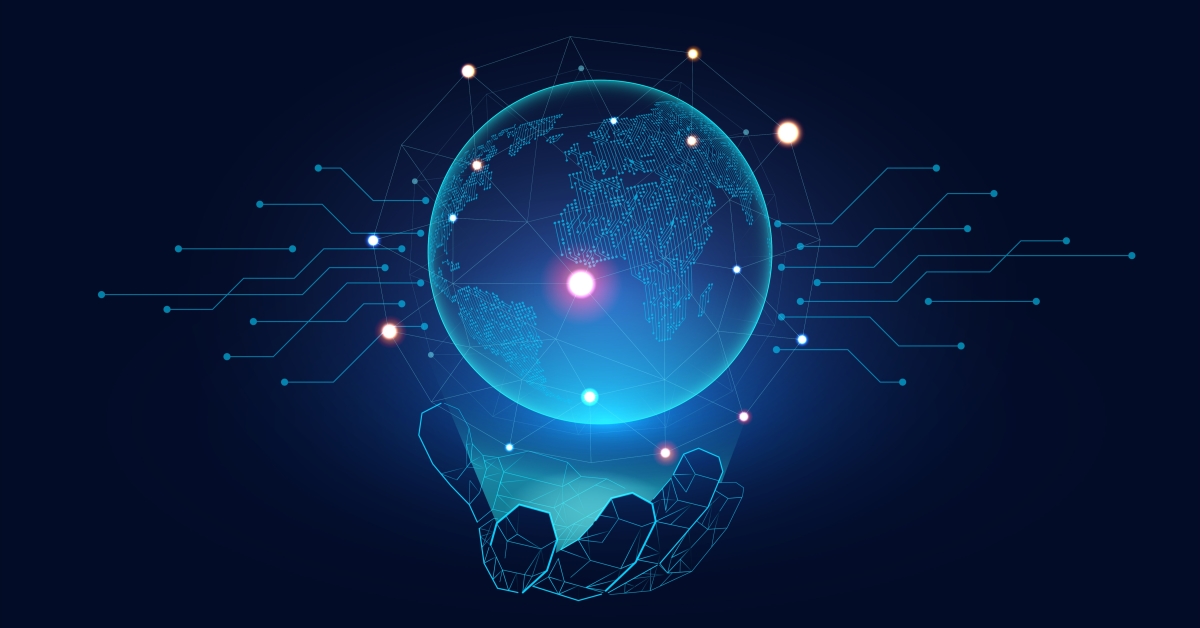 Here, we'll delve deeper into what the National Digital Twin Programme is and explain the benefits it can offer to the United Kingdom.
What Is the National Digital Twin Programme?
The UK's National Digital Twin Programme is a pioneering project to create "an ecosystem of connected digital twins to foster better outcomes from our built environment".

The Centre runs this project for Digital Built Britain, a partnership between the University of Cambridge and the Department for Business.

A digital twin can be defined as a virtual representation of an object or system that spans its lifecycle, which is updated from real-time data, using simulation, machine learning and reasoning to support decision-making.

With this information, UK organisations can help their organisations understand how their products and services are performing and predict how they'll perform in the future.

Creating a digital twin involves building a highly complex virtual model that's a counterpart of a physical object. This object might be a car, jet engine or new building.
Since 2018, the National Digital Twin Programme has been functioning to help organisations understand digital twins and support them in integrating the model into their operation.

It aims to offer a range of benefits to society, the economy and businesses around the UK.
What Are the Benefits of the National Digital Twin Programme?
Benefits to Society
One of the programme's key benefits is to build transparent stakeholder engagement by participating more in specific projects.

This greater level of transparency allows more members of society to be involved and have their say during the progression of specific projects, ultimately resulting in better outcomes for everyone involved.

The result of this means improved customer satisfaction and higher levels of citizen trust, ultimately building a better quality of life for society through higher-performing infrastructure and the services it provides.
Benefits to the Economy
Digital twins are aimed to enhance decision-making by improving data quality which is secure to use. This high-quality data can be leveraged to better measure project outcomes and improve future project outcomes in unison.

By doing so, national productivity increases from higher-performing and resilient infrastructure operating as a system.

The enhancement of information security will also build more resilience in cybersecurity, meaning both citizens and businesses can operate in a safer climate with more confidence to deliver better results.

By doing so, the economic impact will be positive. Markets will thrive and businesses will work more efficiently to ensure the UK can meet its different economic targets.
Benefits to Businesses
The increase of more data-driven processes will allow businesses to improve efficiency by monitoring performance and project progress.

Secure data built using digital twins will also reduce uncertainty and nurture better risk management. Businesses can monitor their whole operation using a single source of truth.

This will result in higher-performing infrastructure and optimised delivery efficiency, benefiting the whole construction chain, including investors, owners, consultants and suppliers.

The National Digital Twin Programme also aims to support businesses to tap into new markets, deliver new services and build new business models — all of which will enhance performance and contribute to a greater economy.
Benefits to the Environment
Digital twins enable the UK to deliver on Net-Zero 2050 objectives by reducing social inequalities and reducing waste disruption.

Greater resource efficiency and the ability to reuse technology for different projects are critical enablers in making this happen.

The National Digital Twin Programme allows members to share best practices and initiatives they've inherited to make a difference to the environment.

This ensures society and businesses are aware of what can be done to have an environmental impact by using digital twins to aid decision-making and build a better future for everybody.
Want to Know More About the National Digital Twin Programme and Other Emerging Government Initiatives?
GovTech 2022 invites data and technology pioneers to explore the challenges and successes of implementing new and emerging technologies in the public sector.

Find out more about the event and book your place below.
Piers Kelly
Experienced Marketing Manager with a demonstrated history of working in the events services industry. Enjoys writing on Cyber Security, Emerging Tech & Digital Transformation. Marketing professional with a Bachelor of Arts (BA) in Politics and Economics from Newcastle University.