What are the biggest challenges currently facing our sector? What is the public sector looking for when it comes to technology investment and procurement? How can private sector suppliers best support public sector technology needs? These are just some of the questions we sought to answer with our recent survey, taken by almost 200 technology specialists across both the public sector and private sector suppliers into the public sector. Read on to discover the key findings…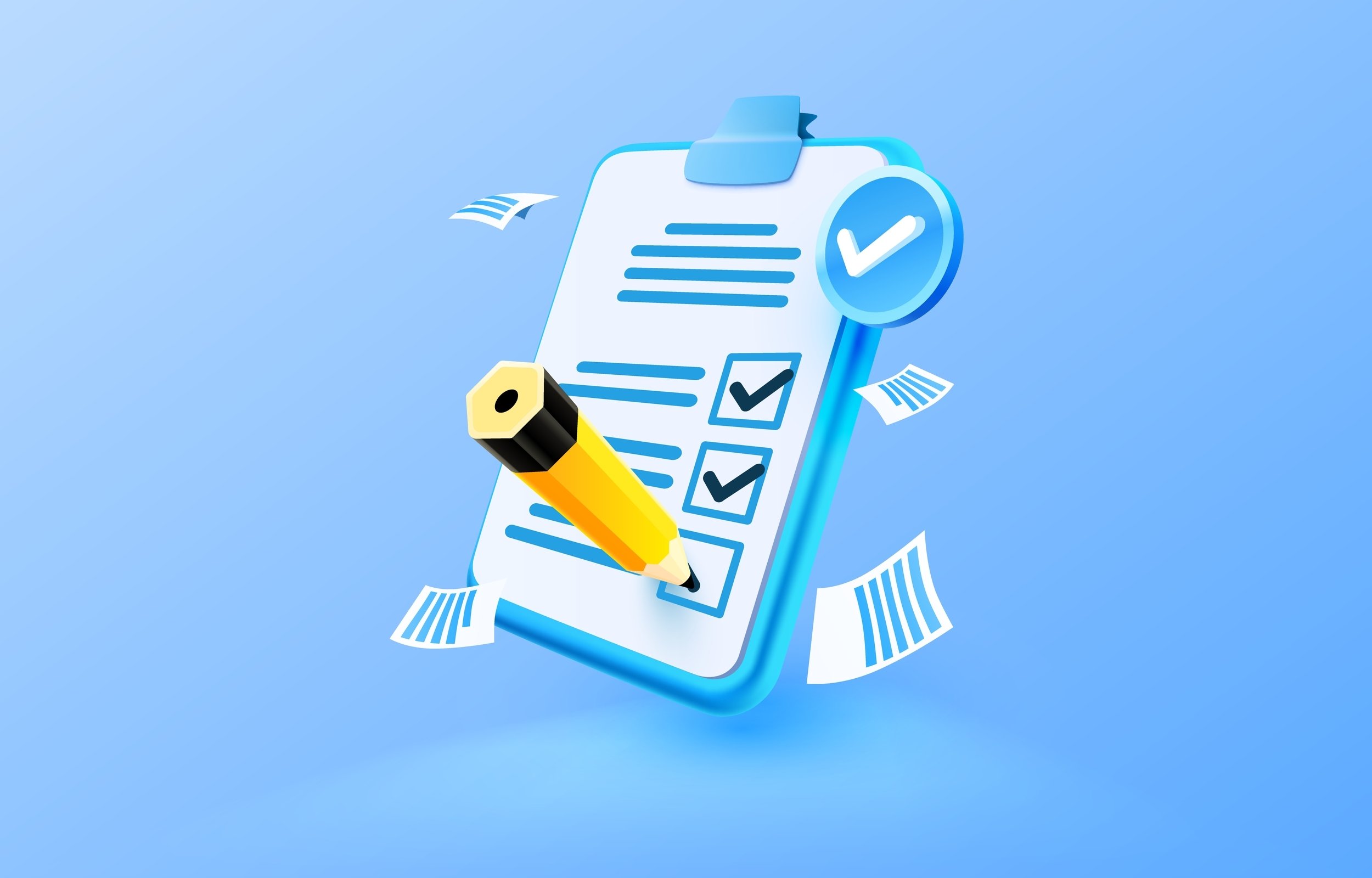 Who took part in the survey?


74% of the respondents were individuals working in the public sector with responsibility for or interest in the use of technology.
26% of the respondents represented organisations providing technology products or services to public sector organisations.


Public Sector Technology Demographics:

22% of respondents work in Local Governments, while 18% were from Central Government.
16% represented NHS and healthcare organisations, and 11% were associated with criminal justice organisations.
Educational organisations accounted for 7% of the respondents, and 6% represented charity or not-for-profit organisations.
Other organisations comprised 19% of the participants, and 1% were associated with associations or think-tanks.

Supplier Products/Services:


The top three products or services provided by private sector organisations were data and analytics, cyber security, and digital services.
AI and emerging tech, communication, and cloud services were also popular.
Public Sector Technology Challenges and Opportunities:

The top three challenges faced by public sector technology specialists were poor data quality and sharing between departments (52%), difficulty recruiting, training, and retaining digitally skilled staff (52%), and lack of budget/budget allocation challenges (41%).
The areas where they most sought help included learning from/connecting with peers with similar challenges (24%), identifying best practice from tech leaders (16%), and finding funding (14%).


Supplier Challenges and Opportunities:


The main challenges faced by private sector organisations providing products or services were identifying and accessing decision-makers (53%), standing out in a crowded market (36%), and navigating purchasing processes and frameworks (31%).
They expressed the need for help in generating and converting more leads to sales (29%) and getting easier access to their target audience (23%).
Public Sector Technology Information Needs:

42% of the respondents felt overwhelmed by the abundance of information available and struggled to keep up. In an age when our sector is swamped with information and competing priorities, at GovNet we are reviewing how best we can serve the sector as a trusted and authoritative source of information.
Supplier Product and Promotional Needs:


40% of private suppliers found it challenging to choose where to invest in promotional opportunities due to the abundance of options available.
Public Sector Technology Buying Process:
When questioned on their buying processes and the personnel involved, 54% of public sector technology specialists said their organisations involved multiple stakeholders in the buying process and selected suppliers based on the input of people across the business. A further 20% of public sector organisations have senior decision-makers who seek the input from other stakeholders before choosing a supplier.
Their primary motivations for investing in products and services were to find efficiencies (36%), to innovate (18%) and embed best practice (16%).
Event Attendance:


90% of public sector technology experts considered learning about best practice in their industry as a top priority for attending industry events. Of the top three reasons to attend events, networking with colleagues (69%) and sourcing new solutions/suppliers (59%) also featured highly.
Respondents had attended a mix of GovNet events themselves, including Digital Government, GovTech, Government ICT and the Cyber Security and Data Protection Summit. Sarah Crandall, Digital, Data and Technology Advisor at the CDDO reflected that GovNet Tech events are "a chance to hear relevant information about what the rest of government is doing, focusing on and how we are adapting to changes in the market and ecosystem".
When asked for their favourite industry event, Digital Government featured top, with 40% of the vote!
These events helped delegates learn best practice for overcoming shared challenges their organisations face (26%), allowed them to discover the latest sector updates and policies affecting the use of technology in the public sector (24%) and facilitated networking with the sector to increase attendees' professional network (24%).
Just outside the top three responses, 21% of public sector delegates ranked meeting new and innovative suppliers as the best description of what GovNet Technology events help them achieve.

When questioned on the importance of events in the supplier selection process, over three quarters of respondents felt that events play a role in supplier selection, with 30% stating that events are either essential or important to inform supplier selection.
There is a similar story for suppliers, with 39% feeling events are nice to have in promoting their company, however the majority (56%) believe events are either important or essential in reaching their target audiences and promotion.
Public Sector Feedback on GovNet Technology:
GovNet Technology directly informs purchases/investments for 19% of the respondents and provides valuable intelligence according to 83% of them. 70% of the respondents also feel that GovNet events connect them with a highly relevant network.
Alex Fiddles, Head of Digital Operations at the Driver & Vehicle Standards Agency agreed that DigiGov is a "good networking event, providing inspiration from seeing who and what is shaping the Digital Agenda".
46% believe that GovNet Technology events provide information unavailable elsewhere and 62% agree that these events help attendees develop new skills.
Supplier GovNet Technology Feedback:
64% agreed that GovNet Technology's events gave them valuable intelligence and 55% believed our events created business development/sales opportunities.
When asked why the Cyber Security & Data Protection Summit is their favourite industry event, a leading provider of cyber solutions to the public sector said that "there is focus on our area of specialty with very good attendees for us to confer with, as well as wonderful learning for team members to do on the most up-to-date demands and requirements while attending."
70% agreed that GovNet Tech events put them in front of a highly relevant audience, while 50% believed the events provide promotional opportunities unavailable elsewhere.
Client Director at Rackspace Technology, David Price stated "the last event I attended in London was a Breakfast Briefing at the House of Lords [organised by GovNet Tech]. The content was exceptional, and the presenters were superb."
Key Indicators:


91% of the respondents would be somewhat or very disappointed if they could no longer attend GovNet Technology events.
The Net Promoter Score (NPS) for GovNet Technology was 0, with 25% of respondents scoring 9 or 10. A further 50% of respondents were passives, voting with 7 or 8 out of 10.
Summary:


The GovNet Technology Survey findings reveal that public sector professionals face challenges including poor data quality, recruitment difficulties, and budget constraints, while technology suppliers are finding difficulty reaching their target audience, standing out in a crowded market, and navigating purchasing processes. The survey also highlights the importance of GovNet Technology events in addressing these needs, providing trusted intelligence from across the sector, and facilitating networking opportunities.
With an ability to facilitate meaningful conversation and partnerships between the public and private sectors, there is a clear opportunity for GovNet Technology to continue serving as a trusted platform for knowledge exchange, collaboration, and support within the public sector technology landscape, as well as evolve our events to meet the changing needs of the sector.
We'd like to thank all of those who took part in this sector survey. Through these findings, we aim to develop our offerings to better suit our sector's needs, make our events 'must-attend' for the industry, and support the public sector through the many transformations to come!

To view our upcoming Technology events, click here.
Piers Kelly
Experienced Marketing Manager with a demonstrated history of working in the events services industry. Enjoys writing on Cyber Security, Emerging Tech & Digital Transformation. Marketing professional with a Bachelor of Arts (BA) in Politics and Economics from Newcastle University.