Digital technology is shaping the future. New technologies are becoming increasingly prominent in both personal and business settings. However, what role will digital technology play as the public sector looks forward?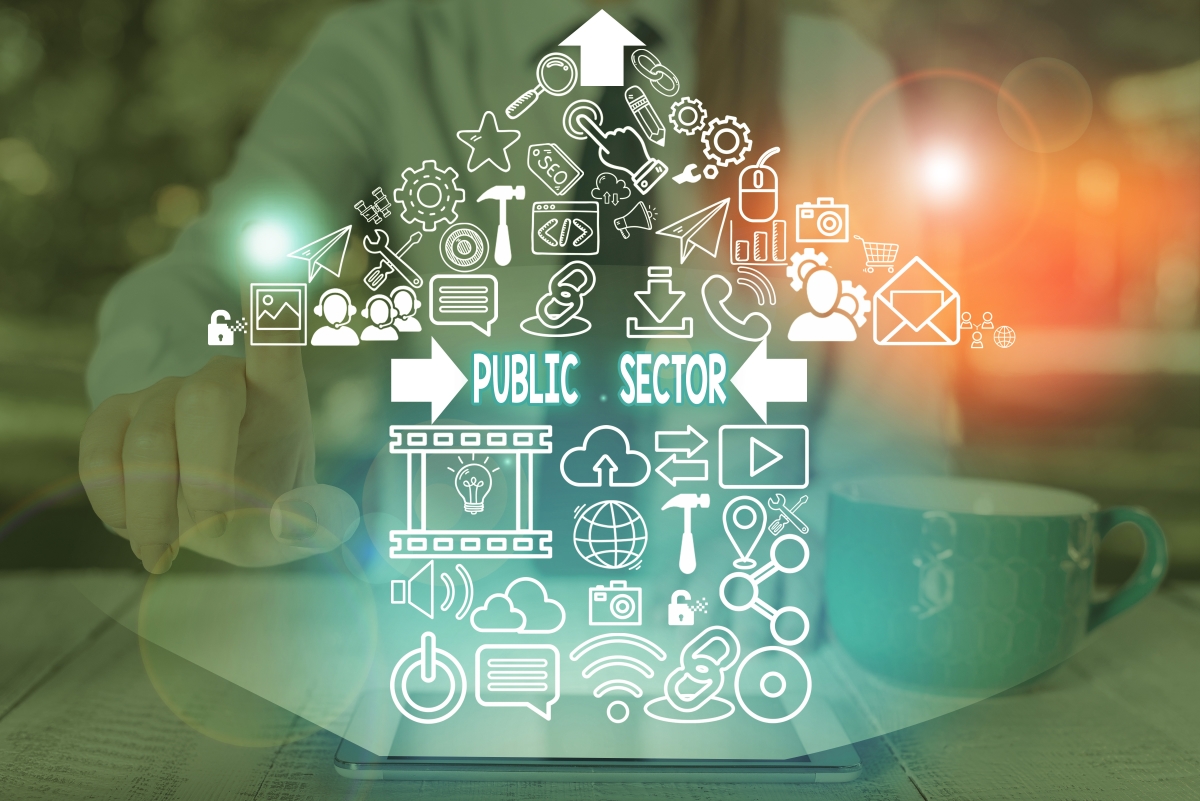 Tools such as automation, chatbots and cloud services are integral for organisations looking to transform their service and meet fast-changing citizen demands. Still, they can offer so much more than that.
This article will assess the future of digital technology in the public sector and the different benefits. These include:
Increased Organisational Transparency
The public sector has suffered from siloed ways of working in the past. This had led to an increased lack of cross-functional communication, ultimately leaving employees frustrated and causing service level disruption.

More public sector workers want to have the option to work remotely in the future. Although this can offer many benefits, it can also increase the likelihood of increased siloed working.

To uncover these barriers and increase departmental transparency, public sector organisations must embrace the role of digital technology.

As transparency increases, collaboration will too. Your workforce will begin working collectively to help you meet your goals and provide a better level of service to citizens.

Tasks such as brainstorming, virtual meetings and exchanging peer feedback can be improved by implementing unified communications tools powered by cloud technology.

With less reliance on on-premise hardware, cloud computing enables remote working, acts as a lone source for maintenance and updates automatically.

Cloud computing also provides better data quality by incorporating machine learning. This enables better transparency in decision-making, as employees can be confident that they're managing their duties using a single source of truth.
Better Meet Citizen Demands
Digital technologies and better data sharing also provide a sophisticated means for public sector organisations to meet the fast-changing demands of citizens

The way we engage with each other has changed. More citizens use smartphones and most people consume their information and shop for service online. This means the need for services that adequately support citizens can't stall. For this to happen, public sector organisations need to embrace the power of technology.
Take the healthcare sector, for example. In the past, patients could only see their loved ones if they physically came to the hospital by booking a visit. However, in recent years, more hospitals have shifted to using video call platforms that can also offer online consultations and other benefits, such as meal ordering.

Moving forward, other areas of the public sector will need to ensure they support self-service capabilities so customers receive the quick, first-time resolution they expect.
Cut Back on Costs
As well as providing the opportunity for the public sector to drive meaningful change, digital technology is also able to generate significant cost savings.

Legacy systems can be expensive. By some estimates, legacy systems cost organisations 10-15% more per year — just for maintenance alone. In some sectors, it has been revealed that 75% of the IT budgets are dedicated to maintaining existing systems.
The role of digital technology will play a key role in helping public sector organisations cut back on these costs.

Transferring your operation to the cloud can be cost-effective in many ways. In addition to saving money on paper, filing cabinets and other office supplies, storing information online can boost productivity and improve service levels.

Automation and AI software can make a difference, too, by significantly reducing human error and the subsequent costs spent correcting it. For example, machine learning can automatically enter data for you, lowering overhead costs and enabling your staff to work on more critical matters.
Increase Openness and Participation Between the Sector and Citizens
By staying connected with citizens, digital technology can also build better trust, leading to increased participation between the sector and citizens. Building trust and increasing participation is crucial for public sector organisations as they rely on citizens to help design and deliver better services.

To aid better decision-making, the public sector needs access to personal data to understand the wants and needs of citizens to shape the services they offer in the future. However, a recent study found a lack of citizen trust in managing personal data, making it difficult for the sector to harness the value and drive positive action.

To overcome this challenge, public sector organisations must implement emerging technology, such as AI and machine learning. These types of technology promise to give more leverage to individuals keen to protect their privacy online and offer the potential to make public services more efficient.
Ready to Learn More About the Role of Digital Technology in the Public Sector?
GovTech 2022 is the perfect opportunity. Join us to explore the challenges and successes of implementing new and emerging technologies in the public sector so your organisation can continue to make an impact in the future.

Find out more about the event and book your place below.

Piers Kelly
Experienced Marketing Manager with a demonstrated history of working in the events services industry. Enjoys writing on Cyber Security, Emerging Tech & Digital Transformation. Marketing professional with a Bachelor of Arts (BA) in Politics and Economics from Newcastle University.