We are all already living in the "Fourth Industrial Revolution (IR4.0)", a phrase coined by Schwab (2015). He noted, "in its scale, scope, and complexity, the digital transformation will be unlike anything humankind has experienced before". He also observed, "from the perspective of human history, there has never been a time of greater promise or potential peril".
The changes being driven by digitalisation were born from the 'rise of electronics' in the 1970s. However, Menon (2018) observed that the true potential of digitalisation was fully unleashed by a perfect storm of conditions, see Figure 1, which came together over the last two decades; since 2000, time computing power has increased by 10,000 times, the cost of storing the data has decreased by around 3000 times. Subsequently, we also saw an exponential growth of available data since 2010 created by the rise of the internet, the smartphone revolution and social media.
Figure 1: Perfect Storm of processing power, storage costs and data growth (Menon, 2018)
Source: An Executive Primer to Deep Learning
One might argue this explosion of information and data has led to the phenomenon 'information overload'. This is not new and was described by the scientist Vannevar Bush in 1945 in an essay 'As we may think'. He already at this time imagined a future contraption called the 'memex'; which was a 'collective memory' machine or library of knowledge that would empower mankind to address many of its problems through sharing knowledge. Bush's work would later inspire Tim Berners-Lee's article; 'World-wide Web: The Information Universe' (Berners-Lee et al., 1992) in which he acknowledged Bush's concept as a seed of inspiration for the World-Wide Web (W³).
However, the explosion of information and the potential for 'information overload' also has some negative connotations as explored by Toffler in his 1970 book 'Future Shock'. He observed that people have limited capacity to process information and that overloading the system can lead to a serious breakdown of performance. We could argue such observations are reflected in today's world where people, both in their private and business lives, are bombarded by information often leaving them struggling to keep up and having to find ways to make sense of it all.
The wider impacts of digital transformation have been slower in translating to the construction and real estate (RE) industries. However, in recent years these industries have also undergone significant change as was reflected in the report 'Think Act: Beyond Mainstream: Digitization in the construction industry: Building Europe's road to Construction 4:0' (Berger, 2016). He noted digitalisation was revolutionising the construction industry and the report suggested digitalisation might lead to annual global cost savings of 13-21% during the planning and construction of our built assets, and 10-17% in operations by 2025. However, other research indicates many organisations are not well prepared for the impact of digitalisation. For example, Kane et al. (2016) observed in the Deloitte University Press report 'Aligning the Organization for its Digital Future', that even though 90% of executives were aware of and had anticipated the disruption that digitalisation would bring, only 44% stated that their organisations were prepared for future disruption.
Further reading
When considering the impact of digital trends, a useful and well-known reference is the 'Gartner Hype Cycle' which is often used to illustrate and track the maturity of different technologies and how they are impacting industry sectors. Figure 2 shows the maturity of a range of technologies from the specific perspective of "Smart City Technologies and Solutions".
Figure 2: Gartner Hype Cycle for Smart City Technologies and Solutions: 2020
Source: Gartner Hype Cycle for Smart City Technologies and Solutions 2020
Interestingly in terms of maturity, it shows BIM as already on the curve's "Slope of Enlightenment" with an anticipation it will reach the "Plateau of Productivity" in the next 2-5 years. At this point, the trend in question reaches an ideal state and become business as usual. Referring to other research we can see this trend is also the case in other countries across Europe. For example, Figure 3 shows research by pom+ (2020) regarding the use of digital trends in the Swiss and German RE markets. It highlights "Platforms and Portals" and "BIM" as the 1st and 2nd ranked technological trends that executives reported as already in use in their organisations. The importance of online platforms and tools for digital working capability has been especially impacted by Covid-19 which has contributed to the increased use of online platforms.

Figure 3: Digital trends in the Swiss and German RE markets
Increasingly the linking of IoT and the ability to generate and store information cheaply makes smarter buildings and services increasingly possible. It is important to clarify that BIM will result in 'data-rich models', however, these tend to focus on 'static' data. Whereas "digital twins" which are becoming increasingly popular use 'dynamic' real-time data (e.g. from sensors). These can be used for a range of uses and to support operational service delivery e.g. simulations and servicing assets and equipment based on real-time data. Gartner in 2019 already predicted "75% of organizations implementing IoT already use digital twins or plan to within a year". Their importance will only increase and we already see thinking at a national level about how digital twins will be used in the future as reflected in "The National Digital Twin programme (NDTp)", run by the Centre for Digital Built Britain, a partnership between the University of Cambridge and the Department for Business, Energy and Industrial Strategy.
Further reading
The result of combining BIM models and data with the features of a digital twin will open up many new exciting opportunities for people to have more interaction with their built environment. If well managed it will also enable operational teams to better optimise the performance of the buildings and the work environments for end-users.
However, although BIM is now largely accepted as the norm for the planning and construction of new buildings there are still significant challenges to be overcome if people are to follow through and use the valuable data created in the process to then support the operational phase of the assets. An important challenge is how to incorporate delivery team organisations who are not so familiar with BIM. Some innovative solutions are now available on the market from companies like LIBAL who recognise the need to provide solutions which enable tier one contractors who are familiar with BIM to capture data in projects from their supply chain without them all necessarily having to have specific BIM software.
There is also a danger that the potential benefits of BIM will not be realised if we do not actively plan for these benefits to flow into the operation phase so that they can be fully realised over the whole life of assets. Some key challenges that still need to be overcome to help this include:
More focus on realising added value in terms of built assets over their whole-life with a focus on long-term OPEX costs which will outweigh the CAPEX costs often by a considerable amount.


Owners and operators need increased competence and understanding of the BIM process in order to be able to clearly define their information requirements at the start of the BIM process.


Operational teams should be included during the design process to review proposed designs to identify any operational issues that will lead to higher costs over the whole life e.g. design which requires extra access equipment or personnel (the cost of additional personnel over the life of a building can often equate to a significant proportion of the build cost)


Better planning with respect to handover of information from construction to operation to ensure information and data is not lost and that it can be easily used in operational software (this requires thinking about what is in the BIM models and what is captured another way).


People need to prepare for how they will handle the enormous amounts of data that will be captured and transferred to owners and how this data is verified. This should include considering where appropriate processes (and the cost) of how to keep models and data up to date and relevant
In order to help organisations and people who are involved in BIM projects to achieve successful project outcomes it is important they consider adopting a standardised approach that will help ensure clear communication and shared objectives. The ISO 19650 BIM standards suite should be considered together with expert guidance published on the UK BIM Framework website.
In addition, people may like to look at the following BIM good practice guides produced by the Institute of Workplace and Facilities Management (IWFM):
EIR Template and Guidance

Role of FM in BIM projects
We need to remember that although BIM has now become the norm for the delivery of new builds, they are likely to make up only a small percentage of most organisation's overall real estate portfolio. As such strategies for digital transformation of RE portfolios will likely require organisations to consider using a 'mixed approach' which may include BIM for new builds but is likely to include other options for existing buildings e.g. 'Scan-2-BIM' or 'Photogrammetry based solutions' e.g. FRAMENCE as other approaches to create digital twins and capture data about their assets. Such a mix of solutions will offer users the choice to decide how to digitalise their RE in the way that best meets their needs.
People interested in the author's research may like to refer to: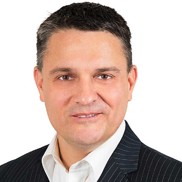 Simon Ashworth
Simon Ashworth is a Lecturer and Researcher, teaching FM MSc and BSC degree programmes at ZHAW - one of the leading universities of applied sciences in Switzerland. His specialist research areas are FM-Digital Topics and BIM. Simon is highly qualified in his field, gaining a PhD from Liverpool John Moores University, where he studied the role of FM in BIM projects. He also has an MSc in FM, an MSc in Engineering and Business Management and a BEng in Civil Engineering. The research for his studies focused on digital trends and their impact on FM and RE. Simon is a visiting Lecturer at various universities, specialising in BIM. He was EuroFM's Researcher of The Year in 2017 and won Paper of The Year in 2019. Simon is a member of the IWFM, IFMA Schweiz and FMPro Schweiz.