Public-private collaboration has long been a cornerstone of offering services to communities across the country. Now more than ever, there's demand for the public sector to collaborate with private companies to secure innovation within the public domain.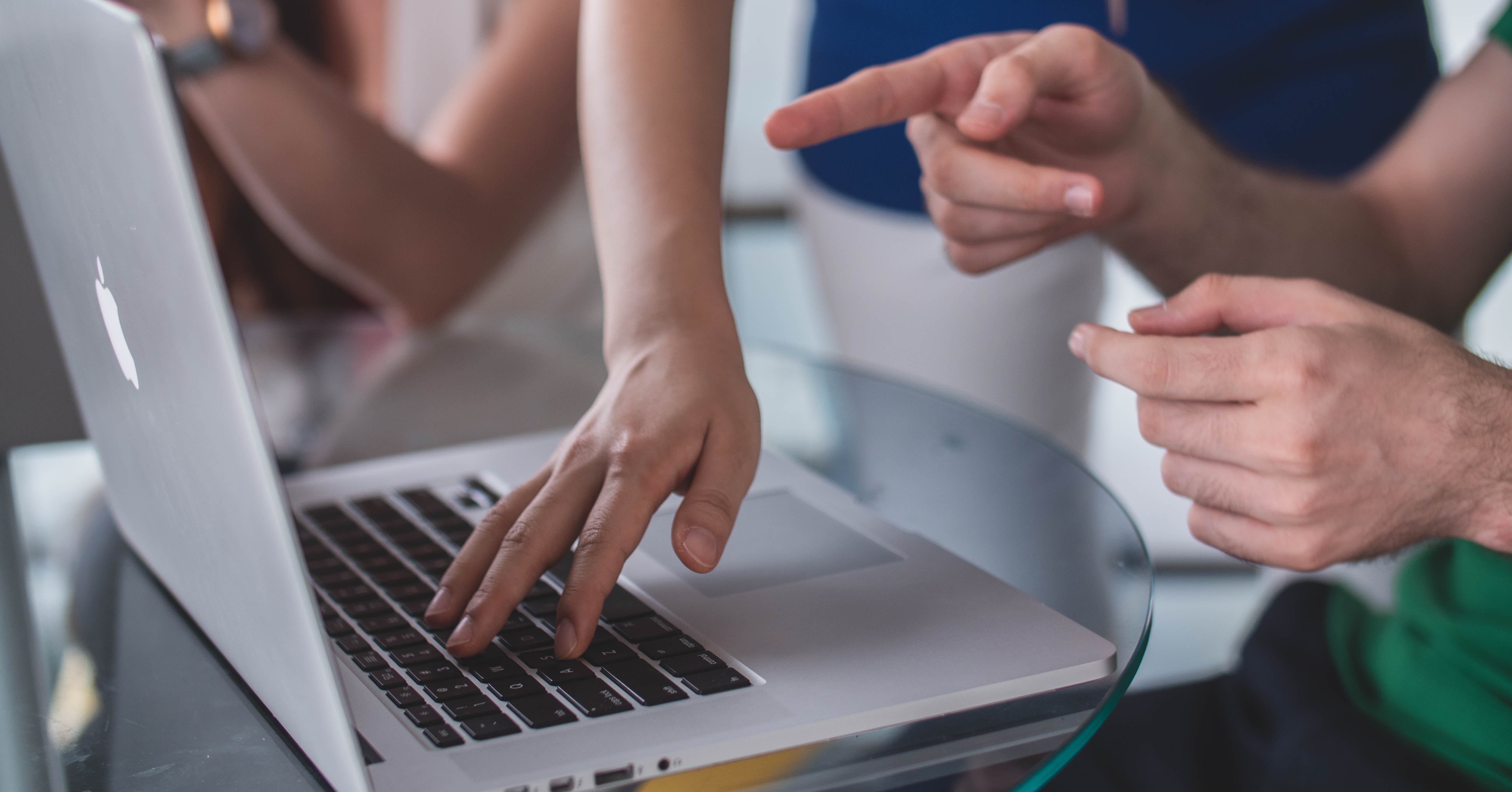 With the latest updates to procurement, in terms of what private companies offer and what procurement teams should look for, the focus is on securing innovative, effective collaborations that still provide value for money.
So how can these partnerships be properly utilised? What does it take to create them and ensure innovation is secured?
The Current Climate for Collaboration and Innovation
March 2020 denoted a distinct change in the way public and private organisations collaborate. COVID-19 impacted the delivery of countless projects across the country and many public sector organisations found themselves focused on tackling the problems the pandemic posed.
From spikes in healthcare demands to the need for a national coordinated response, the climate for public-private partnerships has been forever altered, with everyone from SMEs to multinationals offering their services and insights.
In the eyes of the public sector, collaboration and innovation are essential to maintaining and improving efficiency, helping to drive forward positive outcomes for citizens. As the technology sector is so fast-paced (especially within the last 18-24 months), the existence of public-private partnerships help central and local governments keep pace with change and solve challenges quickly.
Innovation is a big current focus for government services. For example, the GovTech Catalyst which is now in use is a project which aims at using innovative new technologies to solve public sector challenges.
In terms of partnerships, the private sector often offers expertise that the public sector doesn't necessarily have, so the focus for public sector organisations is how they can be more ambitious and rely on that external talent. Currently, there are six ways innovation is driving collaboration within the public sector:
Collaboration brings together groups with different backgrounds and ideas spurring creativity. This is especially true of public-private collaborations, which provide the public sector with the distinct advantages of private sector experience.
These different backgrounds (alongside a varied base of resources to draw from) mean problems and challenges can be better defined and understood.
Collaboration ensures joint ownership and risk sharing, meaning implementation will be less likely to fall foul of inefficiencies or mistakes.
Collaboration provides avenues for knowledge sharing and the dissemination of practices directly linked to innovation.
Any project or practice created can be better assessed by people sourced from diverse sectors and disciplines.
Collaboration better ensures that compromise can be found, reducing the chance of stalemates arising as well as balancing the influence and interests of involved parties.
Through the collaboration between the public sector, social entrepreneurs and businesses, there's the potential for more robust and innovative solutions emerging from those partnerships.
The Challenges for Public-Private Collaboration
Public-private collaboration requires a lot of preparation and buy-in. There are considerations, risks, opportunities and pitfalls in both procurement and implementation stages - each of which has its own probabilities for causing failures for these partnerships.
One of the initial challenges is securing not only buy-in but talent. Public-private collaboration naturally lends itself to requiring several people with interdisciplinary talents so development and implementation go off without a hitch. The nature of these projects may mean they develop slowly, while also incurring new or unfamiliar regulatory compliance needs. There's even a chance for these types of projects to become politicised.
There also needs to be shared understanding and consensus about what the project requires and entails. The scope of what's being promised needs to be accurately determined, with considerations for strategies that deal with eventualities such as failure to deliver on what was agreed on in the contract.
Similarly, each contract will incur the concerns of key stakeholders. It's possible there may be unresolvable differences between what one stakeholder requires and what an organisation can deliver, such as a change to a service or an inability to provide a guarantee. Any of these could lead to failure, meaning innovation will remain out of reach.
So why is it so important to get private-public collaboration planning right? Because the presence of multiple stakeholders, inherent risks and the need for specific skills all increase the chance of failure. With failure not only comes financial costs but also political and public embarrassment.
Let's explore an example of innovation.
Case Study: Defra Waste Tracking
When GovTech Catalyst funding was made available, Defra was one of the first successful applicants. Essentially, they were looking for a better understanding of the waste journey, looking to determine how to maximise any potential value extracted from waste. This, in turn, would also hopefully protect against dumping and fly-tipping.
When this was opened to public procurement, Defra received 51 applications. From proposals that involved AI to blockchain, alongside new governance and operating models, the Defra and GovTech Catalyst team was swamped with innovative solutions. However, they were able to narrow 51 down to five.
This whole process introduced Defra to a type of procurement that promoted experimentation and risk-taking, while similarly proving that emerging tech can be added into solutions.
What was finally determined is that there shouldn't be just one potential solution, but rather, an 'ecosystem' of them. You can find out more about this case study here.
So, in light of this example, how do you secure innovation?
The Next Steps for Securing Innovation
It's becoming increasingly well-known that developing partnerships with industry can be a valuable method of gaining access to different skill sets, innovative working practices or technology and even additional capital. To begin with, before partnerships, local government could create public-private idea hubs - areas for sharing ideas and solutions, disseminating them across the public sector.
This can be extended in the form of the public sector making use of the various kinds of innovative technologies available within the private field. Making use of emerging and disruptive technologies is how public sector organisations can truly set themselves apart.
These organisations need to understand the scope of innovation within their respective fields to make full use of the capabilities of disruptive technologies. Developing a thorough understanding of the needs of an organisation alongside how technology can effectively meet those needs will help create a much better value proposition across the board, rather than focusing on singular use cases.
The best place to begin with approaching public-private collaboration and new technologies is through learning about them. So, where should you start? This year, GovTech 2021 will be the place where you can discover the pioneering practices and innovations the public sector can utilise now and in the future.
Advancing New and Emerging Technologies in Government
GovTech 2021 invites data and technology pioneers to explore the challenges and successes of implementing new and emerging technologies in the public sector. Tech trailblazers and government officials will come together virtually on 12th October 2021 to share knowledge and bridge the gap between policy and cutting-edge technology.
To find out more about Govtech 2021 or register your interest, click on the image below.
Piers Kelly
Experienced Marketing Manager with a demonstrated history of working in the events services industry. Enjoys writing on Cyber Security, Emerging Tech & Digital Transformation. Marketing professional with a Bachelor of Arts (BA) in Politics and Economics from Newcastle University.