Artificial intelligence (AI) is growing at an unprecedented rate, prompting governments everywhere to model ethical AI use. This includes addressing accuracy, human control, transparency, bias, and privacy concerns. The UK, in particular, is at the forefront. According to the World Economic Forum's agenda note, the UK pioneered responsible uptake of AI technologies with Office for AI, an initiative that supports the adoption of AI across all sectors and puts building blocks in place for innovation.
This is a trend that's spreading across the globe. Countries including the UK, Hong Kong, and China are adopting AI applications in various government processes, notably in the following: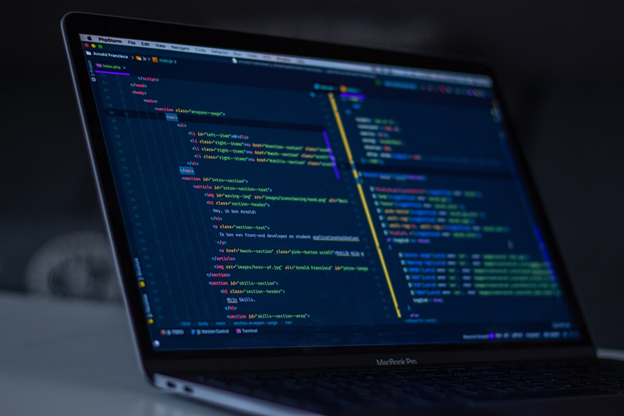 Identifying Issues on Social Media

Social media has become one of the most powerful tools for people to share, comment, and record stories and ideas. Although it doesn't represent the whole picture, science writer Joshua Brown discusses how the technology has the potential to predict political and financial turmoil. AI and data visualisation tools even have the capability of identifying areas of geopolitical risk, based on terms like "rebellion" and "crackdown".

On a day-to-day basis, AI can process vast amounts of data from social media, including traffic incidents and citizen complaints. As long as citizen privacy is respected and maintained, AI can be a useful tool for gaining feedback to improve government services and citizen satisfaction.

Supporting Public Healthcare Infrastructure

As a global report from the World Health Organization explains, AI is already being used by wealthy countries to improve the speed and accuracy of diagnoses and disease screenings — essential amidst the current COVID-19 crisis. China, for example, utilised graph analytics to identify contacts with a known carrier of the coronavirus.

Another way to use AI in healthcare is through machine learning applications, which can cross-check and detect patterns in patients with similar symptoms from different locations. This allows government systems to set up warnings and contingency plans in case of outbreaks. Aside from disease surveillance and response, AI can also aid in research and drug development, strengthening the country's overall health and resiliency.



Generating Smart Contracts

Manually processing large amounts of data in various government sectors may lead to more mistakes, backlogs, and red tapes. This is especially true for documents like contracts. AI uses blockchain technology, a transparent and secure digital ledger, to process these documents quickly and accurately. The technology can store vast amounts of untampered and verified data. As

James Gonzales' column on blockchain

points out, blockchain AI can create self-renewing contracts — wherein a set of terms and conditions can be renewed automatically, eliminating the need for a long legal process and its corresponding fees.

With smart contracts, clauses would be registered to the blockchain technology and incorporated into repeated functions. Since AI excels at clearly defined, repetitive tasks involving massive amounts of data, government operations can be streamlined so employees can spend more time on other value-adding tasks.


Improving Prison Systems

Artificial intelligence makes use of networks that connect sensors, tracking wristbands, and data analytics, so it can help manage prison inmates. The UK prison system is quickly transitioning to digitisation. A GovNet article on the future of prisons highlights how digital innovation plays a key role in UK prison systems, from maintaining inmates' contact with their families to facilitating remote hearings, education, and healthcare.

Soon enough, it may begin to emulate countries like Hong Kong, which recently announced the rollout of new AI tech to monitor inmates. Using wearable devices, inmates' individual locations, activities, and heart rates are closely monitored. Moreover, AI video surveillance systems can identify behaviours such as self-harm, bribery, or substance abuse. AI can improve inmates' domestic security as well as their overall well-being.

Advancing AI in Government

AI systems, digital twinning, augmented reality, 5G and central bank digital currency make up some of the key discussion points at the upcoming GovTech Conference on 12th October, as we question how policy can keep up with technology and help us to take advantage of the 4th industrial revolution.

To join the virtual summit, and get updates on the government's new strategy to unleash the transformational power of Artificial Intelligence, simply click the image below.