Digital transformation is bringing sustained value to government organisations and the public sector. Sometimes manual processes are the best workaround or not enough is known about how different offices or departments work together. Thinking about digital transformation as a digital ecosystem helps understand how all the parts fit together, how change can be planned and implemented, and how interfaces and interoperability can automate processes and help focus on the tasks that are most beneficial.
However, the transformation cannot be done overnight, and the challenge is that potentially many aspects are affected by the change. How to prioritise, what are the relationships between each part of the change to the organisation, and how these transformations work together effectively to meet the needs of the organisation and its beneficiaries? At Finworks, we would like to use the concept of the digital ecosystem to understand, plan and implement the digital transformation.

What is a Digital Ecosystem for a government organisation?
In biological terms, an ecosystem is a collaborative environment consists of all the organisms and the physical environment where they interact with and co-exist. Ecosystems have cycles and flows of energy, nutrients and water which sustain them. Ecosystems constantly change and are influenced by internal and external forces.
A digital ecosystem is also a collaborative environment consisting of internal solutions, applications, and systems, along with external partners, suppliers, third-party data service providers, and all their respective technologies. This collaborative environment is open, flexible, domain cluster, demand-driven, and interactive.
Just like in a natural ecosystem, in a governmental organisation, the data and communication are the energy, nutrients and water flowing between the software within the network sustain the digital ecosystem. The interfaces between each part of the whole ecosystem are subject to external security forces. The applications and the connections between the applications need to scale and flex to deal with demand.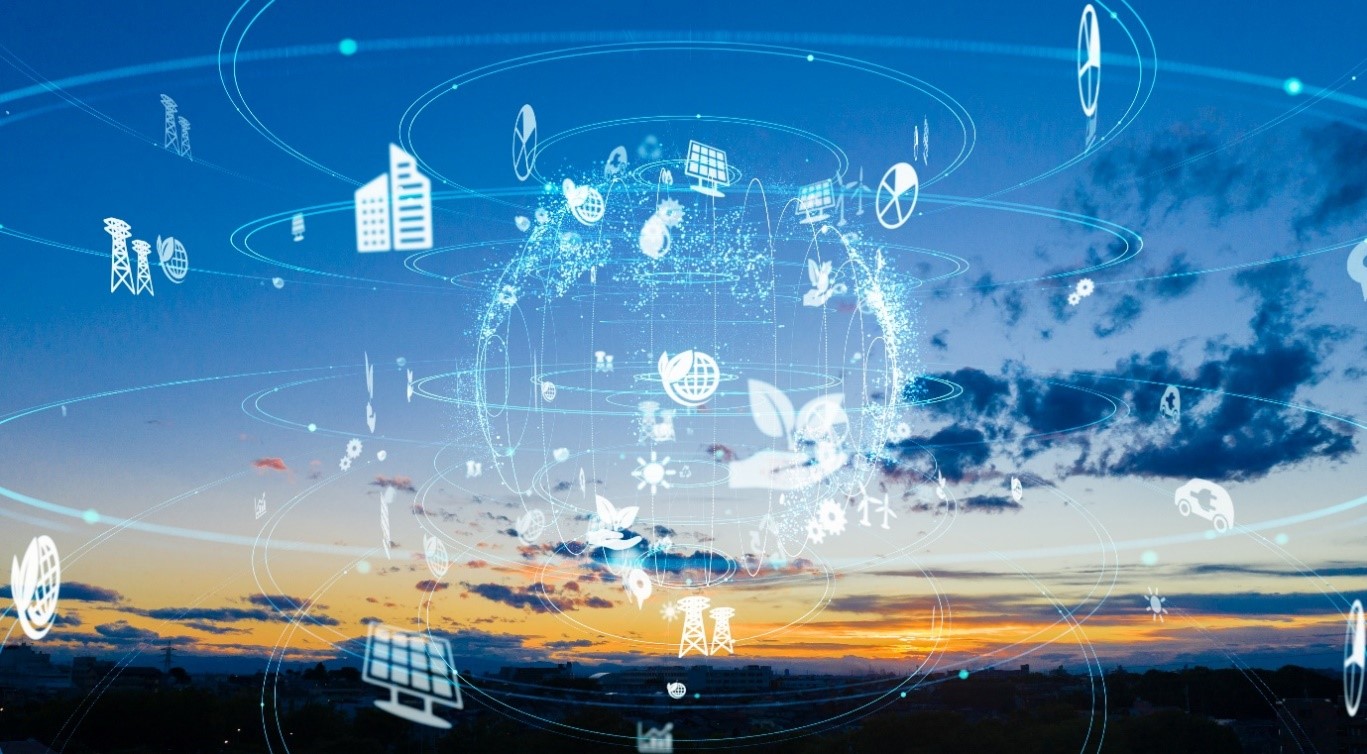 Service standards are key to success
The standards that software and software venders have to comply with ensure that there is a high level of design, usability and security. The Government Digital Service states that they "build platforms, products and services that help create a simple, joined-up and personalised experience of government for everyone." Making things simple can be incredibly difficult. By understanding the needs of services and users and giving those users direct control of constructing the records, fields, permissions and reports, software can make things easier or better. Finworks believes that software that engages users has to include designing things to meet the needs of users.

Improving processes through agility and automation
The benefits of a digital ecosystem are achieved through integration which allows enterprises to leverage new and legacy technologies – and build automated processes around them – to continually grow and respond to change. It delivers value through agility, user/customer centricity, and actionable insights resulting in:


Execute faster with fewer errors
Free up employees from mundane tasks
Lower costs while improving user interaction

Intelligence delivered through the digital ecosystem
Cutting edge data management platforms combine multiple data sets to gain fresh, new insights. By pooling the information from different parties in the digital ecosystem, the participants can offer intelligent services. Onboarding of new data sources is best accomplished through configuration and not require any input from vendors or additional coding. A full quality control process automates data type validation, data range validation, data versioning and historization. Data monitoring automates feedback on missing or late data sources, or sources exceeding the present data quality targets. By combining many data sets, organisations can process and published the best available Golden Copy of data. If data interfaces are open, they allow visualisation through any number of Business Intelligence (BI) tools. Interfaces also give access to data science tools including Artificial Intelligence and Machine Learning.

Transformation through configuration
Transformation within the digital ecosystem is incredibly exciting and rewarding. In our experience, incorporating time within projects to critically evaluate the process that new applications or systems will be part of leads to real change and efficiency. Success is found, not by swapping in a technology defines how staff work, but by implementing proven software that can be configured to the overall need. Configuration allows the elimination of repetitive or time-consuming tasks. It also enables full transparency of the tasks being completed so case management, documentation management or workflow managements gives insight on the productivity of the processes in place. Cycles of change incorporate learning, feedback and suggestions for enhancements. The result is the fostering of cultural and behavioural change to create a frictionless environment for success.
Trust through security
Identity and Access Management (IAM) plays a key role in ensuring trust in digital ecosystems. IAM protects the security of APIs and microservices, not only at the edge, but also between different applications. IAM also authenticates users and gives them access to those apps they have access privileges for and imposes step-up authentication when extra security is required.
How digital ecosystems drive value
A digital ecosystem enhances experience. Databases create a number of wonderful tools that can enhance intelligence: data can be combined with other data to gather new insights. Providing intelligent services to staff, providers and service users is made possible by combining information from different participants in the digital ecosystem.
Comprehensive data can be to track and analyse processes, for example systems can enable KPI calculations which can then be used to assess service and contracts performance. Strategic transformation can involve the development of new products and services so digital ecosystems can drive the creation of new sources of revenue, sustainable cost savings, or the formation of new services. In financial terms, integration strengthens revenue-generating processes while also facilitating new revenue channels that are value-added. Integrating digital transformation and ecosystems with platforms has been proven effective in reducing costs. By automating data processes and enhancing organisation wide efficiency, end-to-end integration helps improve departmental, supplier and service user relationships. The creation of a cloud based digital architecture allows the easy integration of addition to current systems or addition of new systems to support service needs. Digital ecosystems can be built around satisfying service user demands. Partnering with suppliers and other third parties becomes easier through a shared digital platform.

The unlimited potential of health ecosystems
Patient-centred health ecosystems are being designed so the right care is provided in the right place and time. On a global scale, they are evolving in line with the fundamental forces disrupting the healthcare industry. An insight engine that leverages health, social, and behavioural data is a key component of the connected technology ecosystem. In addition to being enabled in large part by digital technology, health ecosystems also integrate physical and digital health services. Health ecosystems are forming at unprecedented rates in developing economies, driven by shifts in demographics, consumer expectations, and limited infrastructure. Health ecosystems increasingly cater to needs of diverse patient groups. The patient-oriented nature offers more opportunity for more touchpoints and increased data to measure behaviours and outcomes. Ecosystems have the potential to impact lives across geographies and care conditions. Technology such as virtual care, remote monitoring, artificial intelligence, smart wearables, platforms, tools for enabling data exchange and storage, and tools for collecting data remotely are enabling the digital transformation of healthcare. The digital ecosystem is seen as a way then, to improve clinical diagnosis, decision-making, digital therapeutics, clinical trials, and patient-centred care.

Introducing Finworks – Extraordinary Thinking
Finworks is the Big Data and Workflow division of Fincore Limited. Fincore is a privately owned company in business for 25 years, serving governments, banks, industrials, and health and pharma sectors. Finworks provides two software products on a low code platform that have a low cost of entry, available through leading frameworks and fully supported by an experienced team. The implementation of both the workflow platform and the data management platform have been successful in achieving digital transformation.
We help our partners find new and unique approaches to use their data to identify efficiencies, improve processes, automate workflows, and tackle complex data challenges, identify efficiencies, improve processes and automate workflows. Finworks has always taken a data-driven approach to solve challenges and improve decision-making. Our expertise lies in assisting businesses to implement solutions so that they can gain a deeper understanding of their services, have simple centralised processes, and share outputs using modern information management.

Collaboration and Transparency: our values
Collaboration is critical for success within an ecosystem. Finworks has successfully worked with a variety of civil service stakeholders, at all grades, and are able to communicate technical ideas and concepts to a non-technical audience. Finworks keeps departmental priorities in mind when utilising our experience in project management to support the delivery of our strategic objectives. We have found that the fastest way to innovate is through collaboration. It requires an all-hands-on-deck mentality and a mindset of working collaboratively through setbacks. But the results are well worth the effort.
Transparency helps protect the reputation of the organisation among partners, employees, service users, suppliers, and other stakeholders. The concept of transparency implies communication, accountability, and openness. Through our experience at Finworks, we have discovered that transparency has a foundational role to play in reducing risk in project work and building trust and goodwill.

Finworks is pleased to sponsor and speak at the Gov ICT Conference.
We would love to hear from you, please see my information here.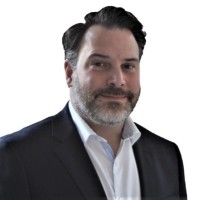 Marc Hoogstad
Head of Product Management - Finworks