As an enterprise software buyer, you may be a perfectly rational decision-maker - but you're also a person, with emotions.
Rational factors are unquestionably important in choosing enterprise software - you need to evaluate vendor capabilities objectively and assess functionality against cost.
But that's only one part of the equation. You also need to think about the experience of using the software and what it feels like to be a customer of the company providing it.
When making your decision, you should consider the whole experience of working with the vendor at every stage of the relationship – from sales and contract negotiation, through implementation, daily use and service issues.
We often hear about costly transformation programs and software solutions that don't deliver the impact expected across the organisation. To de-risk your digital transformation you need to remove all the barriers to success and reduce the risk of poor impact.
A unique measure of facts and feelings
To help you make a more complete decision, SoftwareReviews has combined and measured both the rational and emotional metrics in its Enterprise Resource Planning Emotional Footprint Report 2020. This industry-wide survey assessed 21 ERP providers across two dimensions:
Value Index, which measures user satisfaction against cost, and
Net Emotional Footprint, which measures all the emotional aspects of user experience.
What does an emotional footprint consist of?
"Our top-rated software providers are the ones that put a priority on the relationship with their customers. We call this the Emotional Footprint."
An emotional footprint measures the entire range of soft factors involved in using a vendor's products and dealing with the company throughout the relationship.
Strategy and innovation – The first factor is whether customers find the company's product strategy inspiring and if it helps them to innovate. It considers whether an incumbent ERP provider appreciates its status or tries to exploit it for its own commercial advantage.
Product experience – This focuses on whether the software enables users to be productive and enhance their performance, or holds them back. And it explores whether the software contains unique features that go beyond the things everybody else offers.
Service experience – This asks how respectful and caring the service team are and whether the support process is efficient and saves time. It considers whether the implementation process is an agile, iterative one that accelerates time-to-value and asks if the vendor transfers its knowledge to the customer to make them self-sufficient.
Commercial experience – This aspect focuses on whether the vendor is generous or greedy, and transparent or deceptive in commercial negotiations. It asks if its style of negotiation is friendly or whether it plays hardball. It encourages the buyer to ask themselves whose interests come first and whether the vendor over-promises and under-delivers or the other way round.
Problem resolution experience – This dimension urges buyers to assess whether the vendor acts with integrity, if it is trustworthy, and whether its policies are customer-friendly and fair. Buyers should ask themselves if they think they're dealing with an altruistic company or a selfish one.
Partnership experience – This examines whether the vendor's customer services people are effective and knowledgeable, friendly and caring – and if the same holds true for their technical and product specialists. It also looks at the sales and leadership teams to see if they're accessible and good to work with.
Unit4 are emotional footprint leaders
Unit4 was placed among the leaders in the ERP market, and given a Net Emotional Footprint score of +86, the highest in the industry.
When he presented the report findings, David Piazza, President of SoftwareReviews, said: "Less than 10% of vendors are truly exceptional. You guys are one of them." Our CEO, Mike Ettling, responded, "I believe our customers placed us among the best because we put People Experience first."
If you'd like more detail on how Unit4 stacked up against these measures, or to see how well another ERP provider fared, head over to our emotional footprint resources page, where you can watch the video, read the eBook, or download the full report.
Unit4 are a Platinum Partner of the Digital Government Virtual Summit taking place on 13th - 14th May. To meet, virtually, with the Unit4 team, register your place today.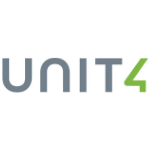 Unit4
Unit4's enterprise software enables Public Sector, Education and Not for Profits achieve their digital transformation goals, to become efficient and effective modern organisations. Our people-centric solutions help you reduce costs, automate and modernise processes, track and control spending more easily and reap the benefits of shared services and cross-agency collaboration.