The relationship between governments or local authorities and their citizens is notably slow-paced and siloed. The feedback loop – which starts with collecting data on the citizen experience with public sector services and ends with responsive action – can take months. During this time, perceptions and problems will evolve, priorities will change and people will move around, potentially rendering the data underpinning any insight outdated or even misleading.
Today, the citizen journey is paved with lost opportunities to gain richer insights, forge meaningful connections and create positive change along the way – but there are ways to ensure that chances to understand the customer experience more deeply are not squandered. And with the pandemic heralding a new age of digital enlightenment, rethinking the citizen experience has never been more important.
The value of insight
For a little over a year now, the general public has had to get used to a more technological way of life, whether that's logging on to Zoom for a class or being told to visit a website when calling a busy GP service or utilities provider. In the private sector, with the re-opening of non-essential retail, talk has turned to taking the pulse of customers, who will now have different expectations about brand interactions than they did just a year ago. There is no reason why this line of thinking shouldn't translate into the public sector, and specifically the digital citizen experience. Citizens and customers are the same people, after all.
There are many reasons governments and local authorities may have been sluggish to apply digital transformation initiatives to citizen relationships, one of which is the intermittent and static nature of citizen engagement programmes. But the personal nature of local services demands an ongoing insight into the current wants and needs of citizens to function at its best.
People today expect to be able to share their experiences or engage in dialogue through multiple digital channels at whichever moment they choose – and this is key to understanding the citizen experience. The most effective application of technology in this sector today is encouraging citizens to talk, wherever they are, and enabling leaders to listen and then act, all on an ongoing basis.
Creating a continuous feedback loop
Engaging in continuous dialogue with citizens enables governmental organisations to gain more granular insight into areas for improvement. It can start with as little as a quick pop-up question on a local authority's website or a call centre experience where the citizen stays on the line to answer a few questions. The first step is to identify critical touchpoints throughout a citizen's journey and provide the opportunity for interaction during these moments, no matter the channel.
Due to the proliferation of digital tools, many organisations have already mastered this data collection step, but to keep the feedback loop going, it is critical to have the ability to understand and operationalise feedback signals – turning data into information. While written feedback or scores often convey straightforward, one-dimensional information, voice and video feedback come with a richer set of meanings through signals such as tone of voice or facial expressions.
It is therefore imperative that organisations integrate voice and video feedback into their digital citizen experience programmes, and then distribute this rich citizen feedback to be seen and actioned by employees.
The importance of the employee in the citizen experience
To achieve real-life results, organisations must not only gather, distribute and react to citizen feedback — they must also use this feedback to create new value and innovate. Employees are key to this process; on the frontline, they are the face of the organisation and the very people tasked with innovating in response to citizen feedback.
But only inspired employees – whose values align with the organisation's and feel strongly about its mission – can innovate. In order to create inspired employees, governments and local authorities must apply the same tools and concepts to employees as they leverage to improve the citizen experience. By ensuring employees have their own dedicated feedback loop to share their concerns and any wellbeing issues, organisations can improve the employee experience which in turn will not only lead to a better understanding of where the citizen experience breaks down, it will also result in more agility and citizen-led innovation.
Crowdsourcing innovation
There are other ways public bodies can create a dialogue to find sources of inspiration and innovation that are informal yet structured. Idea management platforms are a great way to gather new insights and create conversations where citizens or employees are encouraged to contribute their own ideas and interact with others'. Through idea crowdsourcing, citizens and employees become more engaged and invested in discussions and – as they see ideas taken on board, finessed and implemented – feel part of the change.
This process is already showing promising adoption in patient care in the UK, as evidenced by successful projects with the NHS Horizons and the Alzheimer's Society, particularly as the pandemic introduced never-before-seen challenges in these organisations' daily operations that required out-of-the-box thinking.
The future of the citizen experience
Citizens, customers, employees – everyone wants better digital experiences today. To deliver on ever-changing expectations and bolster citizen engagement programmes, governments and local authorities must engage citizens in a continuous feedback loop across different channels and allow their insights to drive future innovation.
If you'd like to learn more about how Medallia can revolutionise the citizen experience, please click here.

Medallia will be delivering an interactive seminar session at the Digital Government Virtual Summit on 13th May. To join Riadh and the team, register your place here.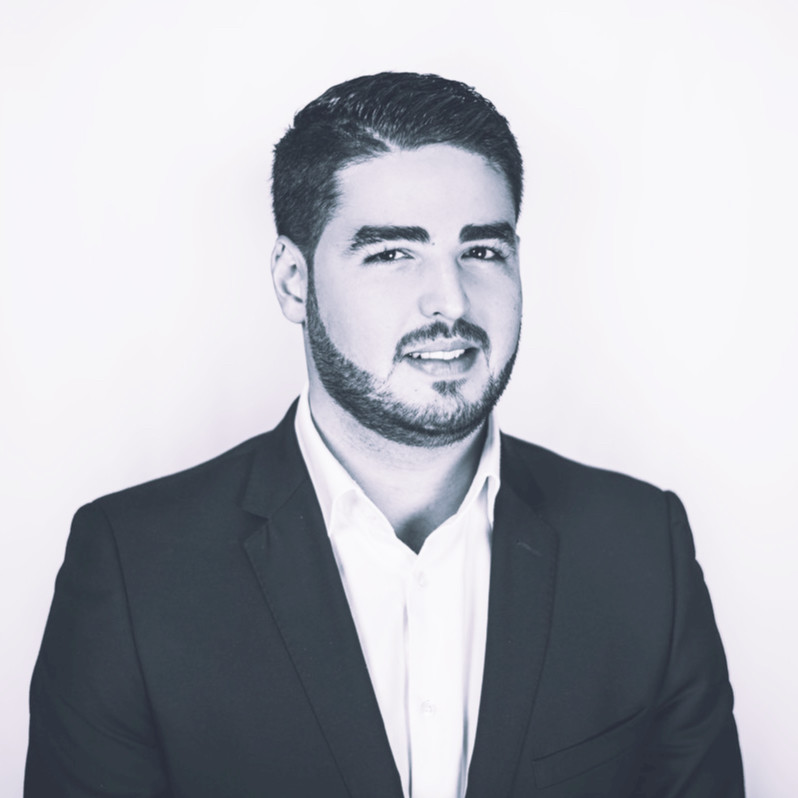 Riadh Barkat
Riadh, leads Medallia's Public Sector business across Europe, Middle East and Africa. With a mission to accelerate the Public Sectors' ongoing efforts to transition to a digital-first approach centred around customers, patients, citizens & employees. Prior to this role, Riadh led the development of Medallia's enterprise sales organizations in the UK and Middle East. Before joining Medallia in 2016, Riadh held a number of roles at Box and Oracle where he worked with enterprise clients in accelerating their digital transformation through best of breed technologies.