Across Europe we have seen country after country knocked, like dominoes, by the challenges of COVID-19. Governments at national, regional and local levels have struggled to cope with huge spikes in demand for existing services and to roll out new ones that mitigate COVID's economic, financial, social, civil and health impacts.
Yet it's unlikely that COVID-19 will be the only major disruption to befall the public sector. Next time, it could come in the form of environmental, economic, political, even technological disruption, like a major cyberattack.
What's interesting is how reliant public sector organisations have become on data since implementing with digitalisation initiatives, encouraged and pushed by citizens who expect modern multi-channel experiences.
The criticality of data
Data now informs policy, frontline decisions, drives innovation, predicts needs and outcomes, and is used in modelling and developing new services and executing their delivery. With all those dependencies and responsibilities, you might imagine that the underlying data infrastructures that make all this possible – business as usual and innovation – would be high on performance, efficient and deliver highly available data.
Well, you might be in for a surprise. In our summer 2020 research of over 500 public sector IT leaders across the UK, Germany, France, Spain, Italy, the Netherlands and Switzerland, 92% of respondents were unprepared for COVID's magnitude of disruption. Many (72%) also said they experienced significant personal stress.
Neither resilient nor agile: the sorry state of data infrastructure
At a more detailed level two things have been going on. This level of disruption has highlighted flaws in the resilience of data infrastructures and in the ability of organisations to be agile. For example, 90% of responders said that infrastructure is the area where improvement is most needed in order to enhance service delivery. Others flagged massive dips in the IT experience performance (77%) and disruption to on-premise applications and workloads (79%).
Worse still, data infrastructure has been unhelpful in moving public sector organisations out of the crisis. 81% say the biggest challenge for IT was in delivering new systems and apps to handle the response to COVID-19. Yet IT leaders fully understand that innovation is required now more than ever, as 36% have accelerated digital transformation activities over the last six months.
What's the answer?
Clearly, the answer is to modernise data infrastructures. Specifically, in ways that make them hugely robust yet flexible because when these two factors blend, it provides IT with the ability to help fortify public sector organisations. Why is this important? Because we need them to be well stress tested and able to withstand whatever comes next – to be ready for anything!
Only then can government leaders and citizens have confidence that services will continue to run – and the data that feeds them will be available to deliver great quality and availability of services and to keep innovating in order to problem solve their way out of any future crises.
Pure Storage is well placed to help. Indeed, our Modern Data Experience provides IT leaders with exactly the two attributes their data infrastructures demand: resilience and agility.
Why not get to the core of the issues facing public sector IT leaders by reading a copy of our full research report?
Pure Storage will be delivering an interactive presentation at the Government ICT Virtual Summit in January 2021. To register for the event, click here.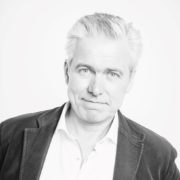 Shaun Collings
I have 25 years of experience in the business and ICT service industry, 23 years of which have been working across the UK Public Sector. Before joining Pure to lead the UK Public Sector business, I led business development and sales for transformational outsourcing at CMG, Logica (now CGI), HP Enterprise Services and lastly DXC Technology. As a leader I have a strong commitment to collaborating in order to achieve the best outcomes and success for my clients, partners and teams. I believe that Pure's unique business value proposition and technology accelerate and enable improved data management, storage, exploitation and consolidation. These all key areas of business that support the achievement of business outcomes, greater operational effectiveness and efficiency.