Staying abreast of current trends and emerging risks is an integral part of being an effective counter fraud professional in the public sector. It's a professional responsibility that can be difficult in today's volatile climate, but recognising potential risks for the future can improve ways of working.
To better support the sector with these issues, CIPFA is proud to have participated in a roundtable session at the Counter Fraud 2021 virtual summit in February. The roundtable featured healthy discussions on what the future of fraud might look like and included insight from Michael Frost, Audit and Anti-fraud Manager at Buckinghamshire Council and Nick Jennings, Head of Hertfordshire County Council's Shared Anti-fraud Service.
The following are some of key discussions and takeaways from the session:
Local authorities should place an emphasis on building sound foundations in counter fraud. This includes training staff, raising awareness and leveraging sector-specific programmes like the apprenticeship levy to attract talent, upskill employees and strengthen organisational resources.


Good fraud risk management is critical. In many cases council risk registers may miss fraud entirely. Local authorities should work to address these gaps by paying particular attention to risk identification and managing fraud risks.


Shared services / joint working arrangements can be incredibly valuable and are proving to be an effective means of tackling fraud in local areas. Michael Frost offered an overview of the difficulties faced when Buckinghamshire Council became a unitary council (which replaced Buckinghamshire County Council as well as Aylesbury Vale, Chiltern, South Bucks and Wycombe District Councils) and how they went about securing organisational support and funding for joint work in counter fraud.


Nick Jennings also provided helpful insight about the complexities of bringing together several authorities and public sector bodies, and how to approach working together to tackle fraud at the regional level.
It was an excellent roundtable session – one that led to a follow-up webinar the following week. If you weren't able to attend on the day, you can access a webinar recording here of "Future changes and risks in the public sector - implications for counter fraud".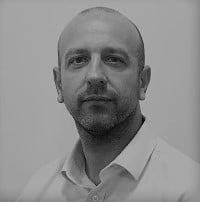 Marc McAuley, Head of Counter Fraud Operations, CIPFA
Marc is the Counter Fraud lead for The Chartered Institute of Public Finance and Accountancy (CIPFA) and is CIPFA's representative on the Fighting Fraud and Corruption Locally Board, the UK government's Cross Sector Advisory Group and the CCAB's Economic Crime Panel. He has been an accredited counter fraud specialist since 1998 with over 24 years' experience of counter fraud work in the public sector. Prior to joining CIPFA in 2017, Marc was Counter Fraud Group Manager at Waltham Forest Council. Passionate about making a significant impact in the fight against fraud, Marc helps his customers develop and implement strategies to tackle fraud – in terms of both prevention and recovery.