Credit Services, the UK trade body for the collections and debt purchase sector and Approved Apprenticeship Training Provider, is exhibiting at the Counter Fraud Conference 2021. Our main focus will be on the Counter Fraud Investigator Apprenticeship standard but we also use our industry experience and training delivery expertise to offer a range of other apprenticeships that are arguably more important now than they have ever been for public sector organisations.
We know, in a year following such unprecedented economic and social upheaval, ensuring that areas of practice such as credit control and regulatory compliance, which are the core focus of our sector, will be highly sought after skills.
Despite advances in technology and automation, which have been accelerated due to Covid-19, we firmly believe that the future of debt collection should still have people at its heart. After all, it is real people's lives that organisations deal with and that requires absolute commitment to the development of the people who work in these areas.
We have worked hard to champion careers in the field not just to boost professionalism, but ultimately to improve customer outcomes. With a recession looming and problem debt expected to not only rise but impact more people who've never been in debt before more than ever, we must fill knowledge skills gaps and continue nurturing talent to navigate this 'new normal'.
With threat can come opportunity and as so many people now face unemployment, the chance to re-train, upskill, or lay the foundations for a sustainable career pathway in a sector that plays an important role in society, will be more attractive than it has ever been.
There is no doubt that debt recovery still struggles with reputational issues caused by misconceptions about the role businesses and individuals within the industry play, but now more than ever we have a chance to highlight the important economic and social impact of ethical practice.
Another opportunity coming out of the crisis is to build on the work that has been done in recent years to promote debt and finance apprenticeships at both entry level and degree level, as a credible route to a professional qualification within the debt collection service while earning and working. 2021 may well be the year that vocational education is no longer overshadowed by academic qualifications and we hope that our apprenticeships, which offer a non-traditional route into the financial services industry, will be a key driver for social mobility.
Likewise, home working becoming the norm throughout the pandemic (and probably beyond) seems to have brought a renewed focus on employee engagement with many feeling more supported and trusted by their employers and managers while working – and learning - remotely. This has also brought a renewed focus on people development which we hope will continue as we transition back to the office environment.
As with all sectors, in order to survive 2020, the debt collection profession has had to be both incredibly versatile and resilient to adapt to the rapid acceleration of technology and the hard-hit economic and social landscape.
To thrive in 2021, we must attract, retain, and continuously upskill the best talent by embedding a lifelong learning culture built on maintaining the highest industry standards.
But the CSA's specialist apprenticeships and training aren't just for our members. We deliver them to organisations in wider sectors including Local Authorities and central Government agencies where key skills like credit control, counter fraud investigation, and compliance are central to organisational performance and customer engagement. We therefore continue to be keen to widen the reach and impact of our combined industry and L&D knowledge to deliver 'best in class' training and apprenticeships in our specialist areas to all employers and learners that need it.
We're looking forward to engaging with delegates at the Counter Fraud Conference 2021 to understand more about your L&D strategies and how we can help future-proof your workforces in these areas which will be so critical to economic recovery.
Find out more by visiting our exhibition booth at the conference and/or on our website here: https://www.csa-uk.com/page/apprenticeships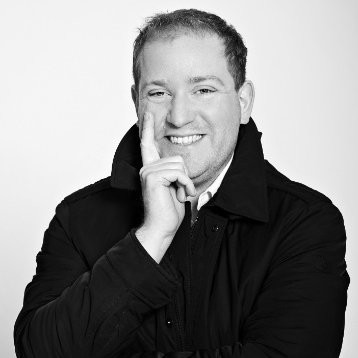 Mark Buckley, Head of Sales, Credit Services Association