In a couple of weeks, I'll be delighted to be able to welcome you all to the Public Sector Show 2022. It will be a much needed opportunity to take stock as we approach the midpoint of another eventful year.
The last 12 months have brought much disruption to the UK public sector and its supply chains, and the uncertainty will only continue as the world grapples with the crisis caused by Russia's invasion of Ukraine, our recovery from a global pandemic, the impacts of climate change, and other factors.
The public sector has never faced such an array of challenges and opportunities in so many areas, and it has never been more important to be sure that we're getting the best deal for its procurement spend.
The UK public sector invests around £300bn on common goods and services every year. As a collective, we wield significant power in shaping the UK economy and the society that we serve.
At Crown Commercial Service (CCS) we are committed to being at the forefront of the Government's efforts to make procurement a force for economic, social, and environmental good.
Building back better, fairer, and greener
Last year we delivered £2 billion in commercial benefits for our 20,000 customers across central government and the wider public sector, and our ambition now is to go further, faster in growing the benefits we generate for customers - extending our reach and influence as we support the UK to build back better, fairer, and greener.
A good example of this is our partnership with NHS England and NHS Improvement on a new construction framework that adopts the principles of the Government's Construction Playbook, rationalising frameworks and using infrastructure to drive the UK's economic recovery.
We also want to deepen the value CCS adds for our customers, putting them first. That means leveraging the more than £27 billion of public sector spend that goes through our agreements to achieve better prices as a whole, through aggregated volume pricing and our Memoranda of Understanding with major suppliers - achieving favourable terms and pricing for the UK public sector's technology spend.
A boost for commercial capability
Thriving during periods of uncertainty means making the most of our commercial expertise, and of our position at the heart of the Government Commercial Function.
We are supporting our customers to develop their commercial capabilities, ensuring procurement professionals across the country can access training, guidance, and best practice.
We're investing in contract management training for hundreds of local government professionals, in partnership with the Department for Levelling Up, Housing and Communities and the LGA, enabling better outcomes for public sector buyers.
And our monthly Procurement Essentials website features - on subjects like effective contract management, aggregation, and choosing the right route to market - guide public sector buyers through the core concepts of the procurement process.
Transforming public procurement
Last year, the Government published the response to its Transforming Public Procurement green paper. This major programme seeks to overhaul the procurement landscape, speeding up and simplifying our procurement processes.
It will place value for money at the heart of public procurement, while unleashing opportunities for small businesses, charities and social enterprises to innovate in public service delivery.
The programme brings with it many opportunities, as well as a number of challenges. CCS are currently looking at how we can support commercial colleagues across the public sector to understand the new legislation and what it means for our technology and systems, our commercial tools and processes, and our people, capability, and ways of working.
With rules reform, as with commercial capability, partnerships, and increasing the commercial benefits we're delivering for our 20,000 customers, the interventions we make now will deliver on our vision to be the provider of choice for the public sector.
Find out more
To find out more about CCS, you can visit our stand at the Public Sector Show or download our digital brochure.
Noreen will be speaking on 12th July at QEII Centre, London for the Public Sector Show 2022. Over the past 10 years, the Public Sector Show has brought together commercial leaders, decision-makers and innovators from across the breadth of the public sector to showcase how different organisations are improving public service delivery, efficiency and value for money. Register your free pass today.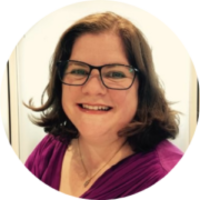 Noreen Winhall
Commercial Director, Buildings at Crown Commercial Service