Public sector organisations don't need to be told about the urgency of fleet electrification. The UK's central Government has promised to make its entire car and van fleet – some 40,000 vehicles – completely zero-emission by 2027, which is just five years away. Meanwhile, Scottish and Welsh Governments have made similar commitments, but with a closer, 2025 deadline. Wherever you are in the public sector, from the NHS to individual local authorities, there's increasing pressure to go electric.
Of course, this is part of a widespread movement – one that's welcome for a very simple reason; decarbonising road transport is one of the quickest ways which we can collectively respond to the threat of climate change. That's why motorists everywhere, inside and outside the public sector, are being encouraged to electrify their vehicles. What's more, many people are discovering that electric vehicles (EVs) aren't just good for the environment; they're good for costs, too.
But the 'Road to Zero' isn't always smooth. Having helped numerous organisations to electrify their fleets in recent years, ALD Automotive knows that every fleet have their own unique challenges – and public sector fleets face obstacles of their own too. Many are going to have to rapidly innovate at a time when there's constraints on vehicle supply and there's the likelihood of tightening budgets in future.
So we can't be too general when we talk about electrification. Each fleet will have its own challenges. For example, if a local authority already outsources its servicing, maintenance and repairs (SMR), then the move to EVs needn't make much difference. However, if a local authority operates its own workshop for SMR, it needs to ask some fundamental questions such as 'have our technicians been suitably trained to work on EVs?'
However, there are still some general points that apply to all fleets. They include:
Work according to priorities
Although EVs are far more practical for all types of work, there are some areas where – due to considerations such as charging times and payloads – they currently excel ahead of others. For example, they are perfect for short, door-to-door delivery routes, but traditional, fossil-fuelled LCVs might still be better for heavier burdens over longer distances. This is fine, and EVs should not yet be regarded as a 'silver bullet' for every job in a fleet. Public sector fleet operators should simply prioritise EVs where they are fit for purpose, and phase them in more carefully elsewhere. Given the pace at which EV technology is improving, suitable options surely won't take long to appear.
Telematics can help determine these priorities.
Being able to map vehicle usage patterns is vital for a successful transition to EVs – and that's what telematics systems enable you to do. However, telematics can also achieve much more. They can show you which drivers are ready and able to go electric. They can provide insight into drivers' charging activities and requirements. They can reveal charging hotspots, where your organisation might want to install workplace charge points. The list goes on, but the overall point remains the same: any decisions around EVs should be based on data, and much of that data comes from telematics.
eLCVs are not too different from traditional LCVs.
Electric LCVs (eLCVs) may seem very futuristic – and, in some respects, they are – but many of the requirements are the same as they are for fossil-fuelled LCVs: payload, avoiding downtime, the addition of equipment, etc. However, it's worth remembering that some of these factors play out differently in the case of eLCVs. For example, heavy payloads – in tandem with other conditions such as cold weather – can also reduce an eLCV's driving range by as much as half. This necessitates extra thought around loads, routes and charging options.
Charging is the new fuel bunkering.
For years, public sector fleets have taken special measures to ensure that their vehicles are properly fuelled as they go about their work – including bulk-buying options such as fuel bunkering. But now, in the years ahead, the same level of planning and execution is going to have to go into charging EVs. This applies on a national and regional level: what charging networks will be able to support public sector organisations? But it also applies on the level of the individual motorist: do they have adequate access to charge points, whether out on the road, at their workplace, or at home?
Appoint the right stakeholders.
It's important, as we travel along the 'Road to Zero', that public sector organisations involve as many stakeholders as possible in their decision-making. Yet this approach can also lead to delays and deadlock. To avoid this, fleets should look to appoint internal stakeholders who want to be part of a successful EV revolution (rather than anyone who will consciously or subconsciously hold back the transition). Far from being conniving, this will help public sector organisations to meet the deadlines they face.
Make the most of the current supply hiatus.
The supply chain issues provoked by the pandemic – particularly the shortage of semi-conductors – are still delaying the manufacture and delivery of EVs. But there's an upside to this unhappy situation: public sector fleets now have more time to properly analyse their own requirements, and therefore to arrive at the right decisions about their vehicle mix and the infrastructure required to support it. Now is the ideal time to start preparing for the transition to EVs.
The good news is that you're not alone on the 'Road to Zero'. Every other public sector organisation, as well as practically everyone else, is there with you. Fleet providers such as ALD Automotive have already helped thousands along this journey – and can do the same for you. We're here to help you electrify your fleet at a pace, and within a budget, that suits you.
So please do talk to us today – our Public Sector team can be contacted on oliver.marriott@aldautomotive.com or 07711 593063.
The public sector's zero-emission targets are right around the corner. There's no time to waste.
Join ALD Automotive on 12th July at QEII Centre, London at the Public Sector Show 2022. Over the past 10 years the Public Sector Show has brought together commercial leaders, decision-makers and innovators from across the breadth of the public sector to showcase how different organisations are improving public service delivery, efficiency and value for money. Register your free pass today.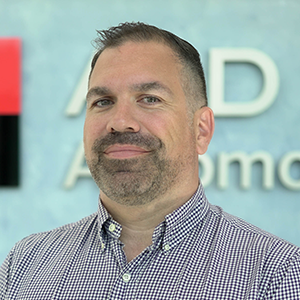 Mark Evans
Head of Business Intelligence and Consultancy ALD Automotive