In a report published by CIPFA last year, it was revealed that 49% of local government professionals felt they lacked fraud awareness training, and this was cited as a key reason that local authorities are vulnerable to external fraud.
During the upheaval and chaos caused by the pandemic over the last 12 months, fraudsters have sadly upped their game and taken advantage of the situation, leaving local authorities even more exposed than before.
Even though eradicating financial crime completely is not possible, as a community we can work together to mitigate the risks and reduce the threat. One way to do this is to ensure staff that both have the skills to effectively investigate fraud and feel empowered enough to actively pursue those who commit fraud against the public purse.
To support local authorities with this training need, CIPFA now offers the Counter Fraud Investigator Apprenticeship (CFIA), a brand-new professional standard which aims to equip professionals with the knowledge and power they need.
Outcomes of the new apprenticeship include:
knowledge of relevant legislation and regulatory requirements
how to gather and assess evidence, including forensic evidence
conducting PACE and CJA compliant interviews
preparing applications, orders and evidence for court and complying with the provisions for disclosure
understanding fraud from a civil law context
The first cohort for the new Level 4 course will commence in April 2021 and registration is open until 12 March. You can talk email CIPFA's Counter Fraud Apprenticeship team on cfi-apprenticeship@cipfa.org or meet them one-to-one at next week's Counter Fraud virtual conference
Training and apprenticeships are an integral form of sectoral support designed to help local governments efficiently recover from the impact of the pandemic while reducing the presence of fraud in the public sector.
Download the CIPFA Counter Fraud Investigator Apprenticeship brochure to learn more.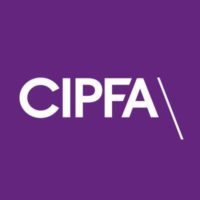 Heidi de Sousa, Counter Fraud Apprenticeship Manager, CIPFA