The events of the last two years have been unprecedented - forcing change upon every aspect of our lives. From the way that we work and the way that we shop, to who we can see and where we can travel - our lives have been impacted like never before.
Nowhere, of course, has this been more apparent globally than in education. Since April 2020, the pandemic has kept more than 1.6 billion children worldwide out of classrooms. Across higher education the traditional "university experience" has been spun on its head for students and staff alike - with students initially confined to their bedrooms, learning 100% online in most cases instead of in a lecture theatre.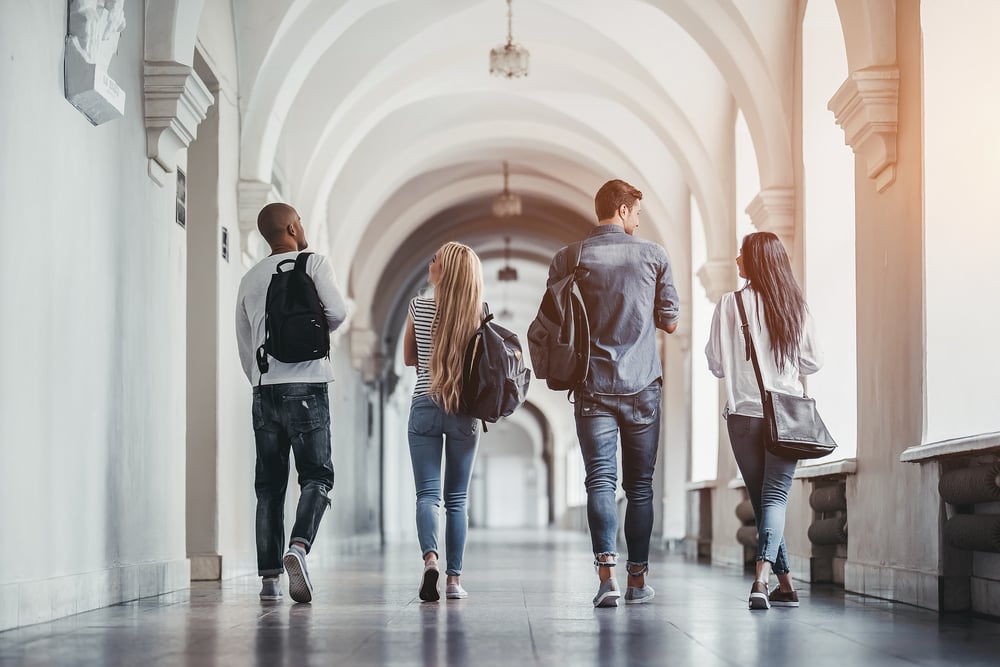 Reimagining education in the wake of COVID-19
The COVID-19 crisis has forced a complete rethink of how educational establishments operate - prompting lecturers and teachers to reimagine how they deliver effective and engaging teaching, and students to adapt and learn in different ways.
The new 2021 - 2022 academic year began with much controversy, with several universities favouring an online-only approach in the autumn term. Indeed, Manchester University is now adopting a blended learning approach on a permanent basis - a move that other institutions have followed.
The pandemic may have brought about a flurry of unfavourable changes to the university experience, but many staff would argue that it has acted as a welcome catalyst for much-needed digital developments in the higher education sphere perhaps ahead of the initial plans to introduce them. However, these thoughts are not shared by all - particularly students.

The student as the customer
As we embark on a new year and a new academic term, universities must consider how they ensure that the voice of their student body is being captured and acted upon more effectively. While students have been impelled to embrace the changes forced upon them so far, as we hopefully come out the other side of the pandemic and settle into the new normal it is inevitable that as the fee-payers, students will want and expect their opinions to be both heard and responded to more efficiently and effectively.
In the traditional customer experience (CX) model, the student is the 'customer,' and as such their experience is paramount in the context of any University's overarching long-term strategic planning and ambitions. In the same way that CX has been elevated to a well-deserved prime position of focus within the corporate world, so too must both student and staff experience in the education sector, being as intrinsically linked as they are.
Redefining what student engagement really is in the 'new normal'
A student-centric approach aligned to staff experience programs is key to a good university experience. Central to this is capturing and acting on the feedback of students right the way through their higher education journey, including their alumni journey into the world of their chosen profession and industry. From the first moment they hear about your brand, visit you on campus, or take a virtual tour, right up to and beyond their graduation - students need to feel that they matter, that their opinions will be taken on board, and that changes can and will be made to reflect these.

But how do universities go about taking on a challenge of this magnitude - particularly in a blended learning approach where not all students will necessarily be on campus together? Directly from our experience of working with some of the leading higher education providers across the world, here are our top tips:
Collate feedback in real-time - make sure that you are gathering feedback from your students as you go. Keep feedback collection "in the moment", as opposed to after the event, to make sure that you are continuously and accurately reflecting student sentiment in decision-making. Collate feedback through regular pulse surveys, and/or track feedback left across social channels. Remember that not all students will proactively voice their opinions, so make sure you are capturing the views of the "invisible" student and that any insight derived is reflective of a good proportion of your student body. AI technology can do this for you - using advanced analytics to understand key sentiment across text and speech.
Use insight to drive engagement - whilst tapping into the views of your students is important across their full journey, it is what you do with this insight at scale or on an individual level that will make the difference. Use the learnings gathered to drive positive change within your establishment. One such use case might see you building a community of students to tackle an identified challenge to try and crowdsource ideas to better address it. In fact, the University of Strathclyde is using crowdsourcing to do just that. By tapping into the ideas and knowledge of their faculty, students, and surrounding communities the University can manage a range of health and wellbeing challenges with and for citizens, other researchers, the NHS, and other care partners and industry. Current initiatives include looking for gaps in the market on how to upskill the future workforce, tracking the reach and impact of university programmes and looking at how to co-innovate with industry on projects to tackle business and societal challenges.

As this clearly demonstrates, by involving students in both identifying problems and finding the solutions, you are engaging them in the process and ensuring they feel heard and that their opinions are truly valued.
The benefit of engagement extends well beyond the student - the feedback of the students is paramount, but you should also make sure that you are also looking at all the key stakeholders in your establishment whether that be staff or communities and industry partners around you, and gathering their insight and input. If students are happy then that will have a knock-on effect on staff - and vice versa. The two are intrinsically linked and as such have equal importance in the overall experience managed; if frontline staff feel engaged and happy in their roles, the chances are that they'll provide better experiences to their students.
The power of a strong CX programme in managing expectations - when a CX management strategy is introduced, organisations can help to close the expectation gap. Students have been increasingly frustrated throughout the pandemic, with one survey finding that students did not believe the cost of university fees and accommodation overrepresented value for money given all the disruption to teaching over the last year. In fact, the same annual report from the higher education think tank and Advance HE reported the lowest ever student satisfaction rate since 2006. By engaging with students and staff through a proactive CX strategy - incorporating their views, and using their insight to action change - higher education providers can counter these declining satisfaction ratings, driving engagement and closing the gap between student/staff expectations and the reality of what's possible.
In such a time of uncertainty, it is essential to proactively and continuously capture the voice of all your stakeholders to provide a smoother journey. By tuning into the insight from students and staff, higher education establishments can radically enhance engagement levels and increase overall satisfaction to become true trailblazers for the global education sector - even as we continue to navigate these times of great uncertainty together.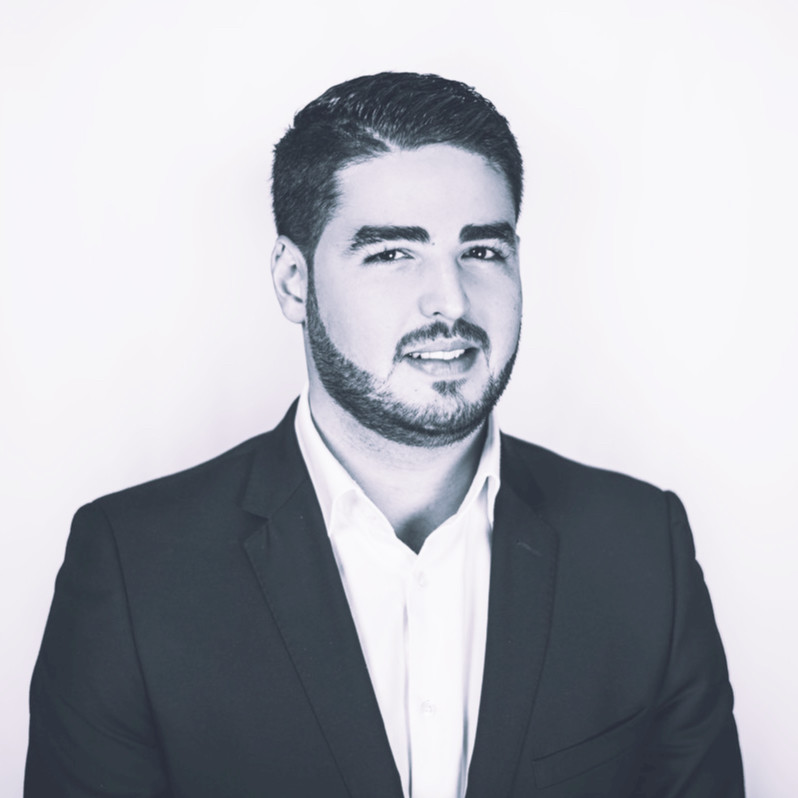 Riadh Barkat
Riadh, leads Medallia's Public Sector business across Europe, Middle East and Africa. With a mission to accelerate the Public Sectors' ongoing efforts to transition to a digital-first approach centred around customers, patients, citizens & employees. Prior to this role, Riadh led the development of Medallia's enterprise sales organizations in the UK and Middle East. Before joining Medallia in 2016, Riadh held a number of roles at Box and Oracle where he worked with enterprise clients in accelerating their digital transformation through best of breed technologies.