Following on from the recent webinar on COVID-19 as a catalyst to transformation in the criminal justice landscape, we posed some more of our audience's questions to the panel. Here's what they said.
The Panel:
Victoria Knight, Senior Research Fellow, De Montfort University
Martin Jones, CEO, The Parole Board for England & Wales
Sir Martin Narey, HMPPS
Francis Toye, Founder & CEO, Unilink

Your questions answered:
Are there any types of parole hearing that could not be done remotely?
Martin Jones: The main categories of case identified so far are those where the prisoner has significant vulnerabilities that would render a remote hearing unfair. There may be a small number of cases where we end up needing to find a way of returning to face to face. However the Parole Board anticipates that in most cases even a vulnerable prisoner can have a fair hearing with appropriate support.
Francis Toye: Unilink is considering offering a similar service to that offered for friends and family visits for such requirements. Clearly the requirements are different but there are many common factors. Unilink's first priority is to provide the virtual-visit service to any prison that wants to provide such visits.
-------------------
Is there a risk to making parole decisions based solely on the written word?
Martin Jones: The greatest benefit of a hearing is that the prisoner has a voice and the opportunity to ask questions – and answer any questions the panel might have. There is published evidence demonstrating that significantly increased numbers of indeterminate prisoners have been released as oral hearings have increased.
There are however other risks to be aware of. During face to face hearings decisions could be influenced by factors other than the evidence (e.g. is a prisoner's demeanor evidence?)
-------------------
How do we ensure that remote hearings still feel procedurally just and fair for individuals?
Victoria Knight: In my view this is about proper consultation with all stakeholders and that the design of online/mediated services should accommodate the needs of all stakeholders. There are digital strategies that can be adopted to ensure this happens. I have published on this aspect.
-------------------
What are the key barriers to getting technology into prisons and what strategies do we employ to convince senior prison staff of its benefit and safety?
Francis Toye: Getting prisons to take digital is difficult because of the political factors. However, Unilink is investing in this area with worldwide customers driving the requirements and the investment, and because so little is invested compared with the need almost all prison/probation investment has fantastic payback for all stakeholders. We continue to make steady progress forward; every day some more tech from Unilink gets used in a prison somewhere. It never comes back.
Victoria Knight: This is a great question. Key barriers are complex, but I want to labour the point that first and foremost there must be a need or driver to introduce technology - not just for the sake of technology. In my research and observations I have noted that there are a number of barriers or rather challenges. There are digital prisons already and they have managed to over come the challenges.
What I typically find is that barriers can be identified as the following:
Policy & legislation - policies haven't caught up and this provides further justification to not proceed. Procurement rules are also problematic because of certain rules too.
Prison architecture and fabric - investment isn't cheap and introducing technology requires in some cases digital infrastructures to be built. Old prisons haven't the capability and fitting technology retrospectively can be a challenge. That said Wi-Fi is an option but there is nervousness about this. There are some good examples of the use of Wi-Fi or even offline services made available.
Prison Service acceptability - digitization is emotive and therefore any developments are designed from a risk-based perspective. This often means things do not evolve quickly or get done at all. Fear is a factor and that security is often at the heart of planning. Rightly so. But there are systems and services that are secure. This is often linked to public attitudes and political appeasement. I conducted a study with the public and found that a significant proportion of people don't mind digitization as long as it is secure and leads to rehabilitation. Terms of punishment were not a major driver to the public's thinking here. In addition services are nervous of procuring solutions from private industry.
Digital competency - this applies to staff and prisoners. In order to digitize everyday in prisons people need to be supported in order to thrive and have the confidence to use the solutions. This requires investment. In addition, privacy and rights remain a challenging issue for services.
Myself, Van De Steene and Riesdorf are currently conducting a global survey on prison services' digital maturity - this explores how different countries are preparing, planning and deciding how to digitize their services. Overall this study will explore the factors and features of digitizing prison services. This tool will help services to understand what they need to tackle and develop change management strategies to meet the needs of stakeholders.
Overall digital is not neutral - institutions change and this demands change management.
-------------------
There needs to be a lot more digital linking of all stakeholders in the justice system to support people in custody. This will need significant investment.
Victoria Knight: Agreed and a business strategy that normalises digital within it.
Francis Toye: Yes. The technology is making this steadily easier and some managers are beginning to find that out. Unilink expects to start seeing the beginnings of technically "joined up justice" especially in Norway where customer requirements are driving Unilink in this direction.
-------------------
As part of improving the prison estate, are there any plans to increase the autonomy governors have with running their institutions and responding to crises?
Victoria Knight: There's a lot of talk about this and some prisons seem to invest in digital more than others. It therefore show that there is a postcode lottery with provision. Much of the provision is driven at a local level, by particular management teams and cash available.
Francis Toye: Generally it is the most difficult prisons that get more investment in technology to try and make them operate more safely and more easily. However the tech is spreading. All the private prisons have Unilink's self-service systems installed because this technology makes running prisons easier for staff and prisoners.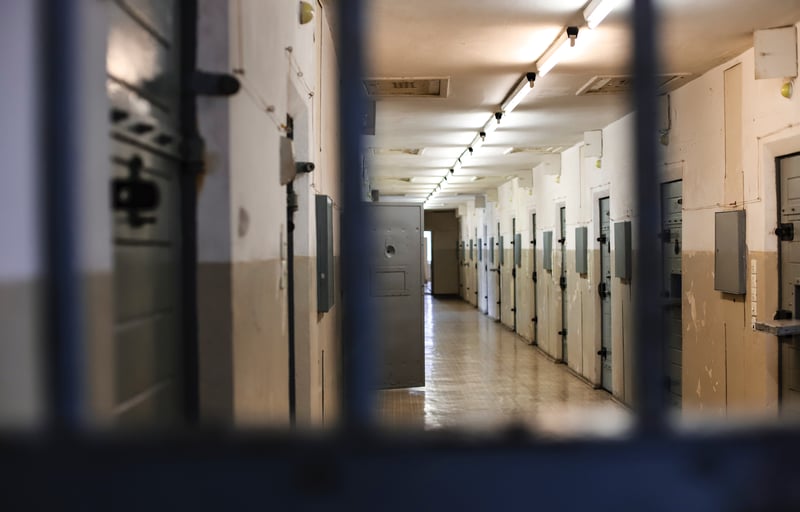 What is the platform being used for parole board instead of Zoom - is it available widely or is it bespoke?
Victoria Knight: Any video conferencing needs to be MoJ approved and they are typically bespoke and secure. We are using the Cloud Video Platform – but essentially anybody can dial in to that platform from a phone, tablet or laptop.
-------------------
Has there been any consultation with prisoners on how they would view any of the changes you've suggested?
Martin Jones: There has been lots of communication with prisoners and their representatives. We usually ask prisoners if they consent to cases being concluded remotely.
-------------------
We have heard about the general challenges of the backlog in courts. How can bring about change and accountability to improve this situation?
Victoria Knight: There needs to be a cultural shift - each arm of its justice system needs to develop a needs based approach. I am currently involved in a consultation with many others with HMCTS and they are trying to address these very concerns. This increased appetite in my view is promising. Justice cannot slip despite the crisis.
-------------------
How do you ensure security of information when discussing sensitive information - who knows who else may be monitoring the meeting etc
Victoria Knight: There are secure online mechanisms, but we all know digital leaves a footprint. Designing ethical services are at the heart of this and I am currently developing a framework to guide this practice.
-------------------
Why has there been slow uptake with technology in UK prisons, even if COVID-19 has accelerated this somewhat?
Victoria Knight: There are cultural variations and this is often driven by efficiency and cost. Motivations to digitize are complex. Our digital maturity survey will highlight these drivers.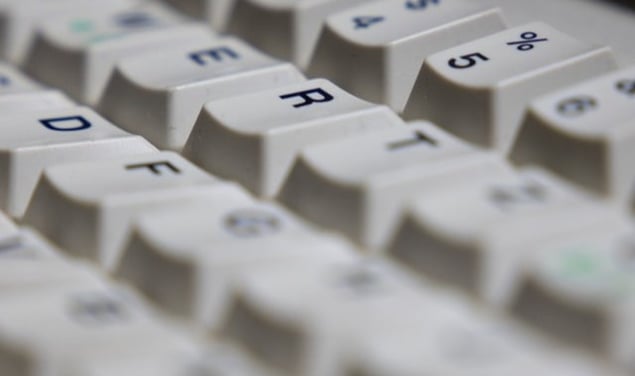 In the future would it be possible to carry out legal visits / police interviews of prisoners via video link?
Victoria Knight: In principle video link has always had a varied remit- not just for courts. However some services have not had the capability or the will to do this remotely.
-------------------
Would it be possible to provide some focus on children in the CJS please?
Francis Toye: Unilink is working with G4S at Oakhill STC. We are examining every offering we have for the children there from self-service to video-visits. We are aware that different offerings have to be made for children and are working with our customers to try and achieve this.
-------------------
Do you have any insight on future consideration of children within the criminal justice system due to COVID?
Francis Toye: Unilink has offered video-calls to STCs with children for free for four months to help with this difficult period.
Victoria Knight: Maintaining family relationships, COVID or not, are so important. Digital solutions to maintain healthy family relationships are vital. Opportunities also for learning are important and maintaining digital skills are crucial. Safeguarding is necessary but solutions can provide 'walled gardens' to help keep children safe and cared for.
-------------------
How can electronic monitoring devices be used more widely & innovatively to keep people out of prison in the first place and to release them sooner?
Victoria Knight: Technology is not the only answer- the dilemma is meeting the needs of all stakeholders, including the public in decision making. The criminal justice landscape is emotive and as described earlier this impacts on appetite and pace.